Are you looking for easy lunch ideas for the kids? You are in the right place. Below you will find 17 delicious lunch ideas. These lunches are easy and quick to prepare. From pinwheels to pasta we got you covered with ideas.
Easy Lunch Ideas For Kids At Home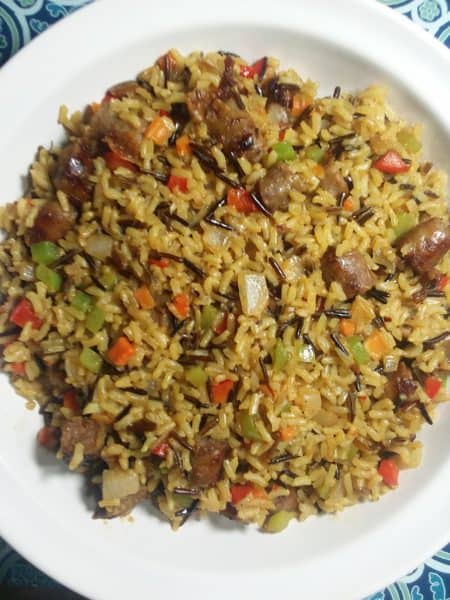 1. Ham And Cheese Pinwheels
Try this ham and cheese pinwheels recipe from The Girl Who Ate Everything.
2. Wagon Wheel Pasta Salad
You can find this recipe on Food Network.
3. Easy Hamburger Casserole
Here is a great hamburger casserole recipe with just 4 ingredients. You can find it on Instrupix.
4. 4 Ingredient Mini Chicken Pot Pies
This is a great easy to make veggie packed chicken pot pie. You can find this recipe on Charisse Yu.
5. Sausage Brown Wild Rice
Try this delicious brown rice recipe topped with sausages. You can find this recipe on Go Money Mom.
6. Hot Dog Pasta
Here is an easy pasta recipe from Go Money Mom.
7. Healthy Veggie Nuggets
Try this healthy veggie nuggets recipe from Real Mom Nutrition.
8. Cheesy Ground Beef Quesadilla
Find this recipe on Girl Heart Food.
9. Chicken Ramen Soup
Here is a easy chicken ramen soup recipe from The Modern Proper.
10. Cheesy Meatball Bombs
Try this recipe from The Spruce Eats.
11. Chicken Fingers And Green Beans With Tahini Sauce
Get this recipe on Cooking Light.
12. Hard-Boiled Eggs
You could cut up the eggs into smaller pieces and place on top of toast with cheese melted on top.
13. Cheesy Quesadilla
Make a cheesy quesadilla. Directions from Taste of Home.
14. Tomato Soup With Grilled Cheese Sandwiches
Heat up some tomato soup and make grilled cheese sandwiches.
15. Fish Sticks
Try making these homemade fish sticks. Find the recipe on Super kids Healthy.
16. Platter( cheese, crackers, strawberries, bananas).
Make the kids their own platter for lunch. You can cut up small pieces of cheese, deli sandwich meat, chicken, strawberries, bananas. They can eat it with crackers.
17. Egg and Cheese Burrito
Make a egg and cheese burrito. Find this recipe on Once A Month Meals.
I hope the kids enjoy these recipes.
Other Recipes
23 Healthy Snacks Your Kids Will Love
7 Best Chocolate Chip Cookie Recipes