I love fall. I like the cool crisp air, the changing colors of the leaves, and the wildlife everywhere. The best part for me is the fall desserts. Apples and pumpkins are what immediately come to mind when I think of fall dessert recipes.
The scent of warm delicious pumpkin and apple recipes wafting towards your nose is enough to send you into sheer delight. Who doesn't like homemade desserts anyway, right!
I have gathered a list of some of the best pumpkin and apple recipes for you to choose from. There are a variety of different recipes on the list so you should find something that everyone will love in your family.
Let's get started going through the list of fall dessert recipes.
Fall Dessert Recipes
It's fall and that means it's time to bake some delicious desserts in the kitchen. If you're like me, you probably love pies, cakes, and anything warm and gooey with spices. In this article, I will share a collection of different fall dessert recipes for you to try.
Pumpkin Recipes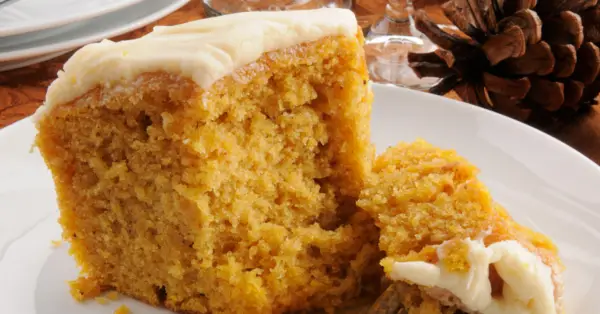 Pumpkin Cake
This is a simple fall dessert recipe to prepare and it is a very delicious pumpkin cake, you are going to love it.
Get this recipe on Sally's Baking Addiction.
Pumpkin Cheesecake
Pumpkin cheesecake is a dessert I find especially perfect for the fall season. The first time I made pumpkin cheesecake I was trying to figure out what to do with some leftover pumpkin puree, and some other ingredients that I had laying around.
This delicious fall dessert turned out to be a hit when I served it at Thanksgiving dinner with my family.
Get this recipe on My Baking Addiction.
Pumpkin Scones
These Pumpkin Scones are an easy recipe to make, and taste great! They are perfect for fall, and for your Thanksgiving meal.
Get this recipe on Cooking Classy.
Pumpkin Rolls
These delicious pumpkin rolls are a great treat to make for fall or any time of the year. They are super easy to make and everyone will be asking for seconds (if not thirds!).
Get this recipe on Gimme Some Oven.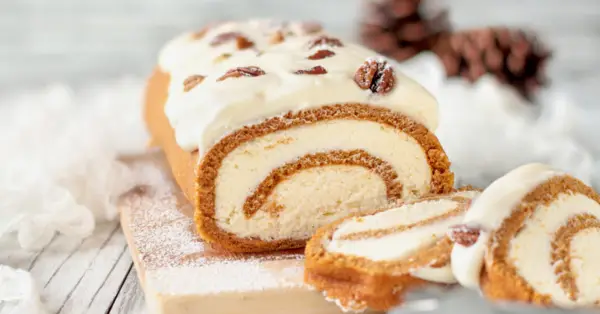 Pumpkin Muffins
These delicious pumpkin muffins are a great treat to make for fall. It's super easy to make and everyone will love it! The pumpkin flavor is perfect for fall or any time of the year. Make this dessert the next time you're looking for a sweet treat.
Get this recipe on Lovely Little Kitchen.
Pumpkin Pie
Pumpkin pies are what fall dessert recipes are all about. It is a sweet tooth's dream come true. The combination of pumpkin pie spices mixed into the filling is definitely an appetizing one.
Adding whipped cream to it is the cherry on top, and enjoying it with friends or family makes it even better.
Get this recipe on All Recipes.
Pumpkin Cookies
These pumpkin cookies are outrageously delicious and easy to make! If you love pumpkin, you will LOVE these cookies. They're soft, chewy, and full of warm Fall spices.
Get this recipe on Very Best Baking.
Pumpkin Pecan Cobbler
Delicious pumpkin peach cobbler is the perfect end-of-summer fall dessert recipe. If you're a fan of sweet seasonal treats, this delicious pumpkin peach cobbler will become a new favorite.
Get this recipe on Lauren's Latest.
Pumpkin Pancakes
What makes pancakes better than other breakfast foods? How about dessert for breakfast? Check out this recipe for pumpkin pancakes.
They taste like a delicious pumpkin pie, with a fall flavor.
Get this recipe on Once Upon A Chef.
Pumpkin French Toast
Pumpkin season can be so rewarding. There's a certain thrill we get from making and eating this lovely orange goodness. Perhaps the best part of the pumpkin harvest is coming up with new recipes to try, in particular pumpkin French toast!
You have to try this delicious pumpkin french toast recipe.
Get this recipe on Two Peas and Their Pod.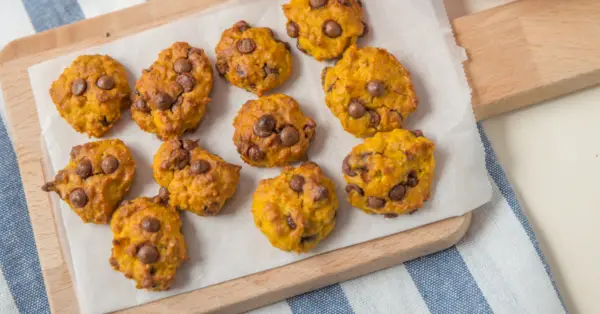 Pumpkin Chocolate Chip Cookies
These Pumpkin Chocolate Chip Cookies are loaded with chocolate chips and pumpkin and start with a soft, chewy center just like a chocolate chip cookie.
Get this recipe on I Heart Naptime.
Pumpkin Brownies
These pumpkin brownies are so tasty. They're soft and delicious, and perfect for fall!
Get this recipe on The Cookie Rookie.
Pumpkin Cinnamon Rolls
If you're looking for a unique fall dessert recipe, look no further! These pumpkin cinnamon rolls are so easy to make. The pumpkin and cinnamon add a special taste you won't find anywhere else.
Get this recipe on Ambitious Kitchen.
Pumpkin Whoppie Pies
Whoopie pies are a fun fall dessert recipe that anyone can make! Serve them at a Halloween party or any other fall event. The Halloween spirit will shine through with these pumpkin pies.
Get this recipe on Epicurious.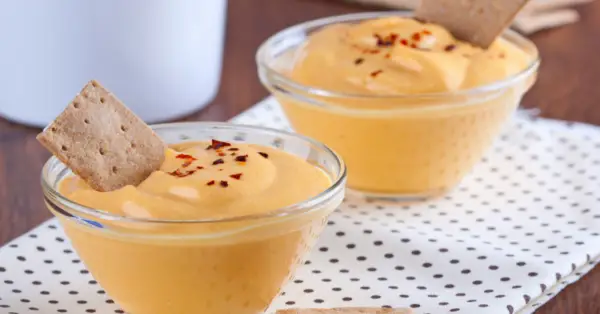 Pumpkin Cheesecake Dip
Some foods are just meant to be brought out during the holidays and even though it's not Thanksgiving yet, it's never too early to start thinking about your seasonal dessert menu.
If you're looking for an easy, but delicious fall dessert you should consider making Pumpkin Cheesecake Dip. It will be a dessert that everyone loves!
Get this recipe on The Salty Marshmallow.
Pumpkin Snickerdoodle Cookies
Crisp autumn evenings are the perfect time for enjoying Pumpkin Snickerdoodle Cookies with a hot mug of your favorite holiday drink.
Get this recipe on Live Well Bake Often.
Pumpkin Doughnuts
These pumpkin doughnuts are the best fall dessert I have ever had! They're light and fluffy and the smell of pumpkin lingers in your kitchen. I loved having these as a snack with coffee or even as breakfast on my way to work.
Get this recipe on Food Network.
Apple Dessert Recipes
Apple Bars
Apple Bars are a healthy dessert that will hit the spot this fall or winter. They're topped with delicious brown sugar and cinnamon, which makes them all the more irresistible!
Get this recipe on All Recipes.
Apple Dump Cake
Apple Dump Cake should be on the menu of every fall get-together! Only 3 ingredients are needed to make this tasty recipe.
Get this recipe on Betty Crocker.
Apple Crisp
Apple crisp is such a classic fall dessert! It's warm and gooey, and the addition of cinnamon will make you think of cinnamon rolls.
Simple and easy to make, Apple crisp is a staple during the colder months, but it's also perfect for those warm summer nights when you just crave something sweet.
Get this recipe on The Chunky Chef.
Apple Bombs
These Apple Bombs are delicious and go well with a nice cup of coffee. They make a great treat for fall parties and get-togethers.
Get this recipe on Jo Cooks.
Caramel Apple Sheet Cake
I'm so excited to share this recipe with you today, and I hope you love it as much as we did. It's a must-make! This Caramel Apple Sheet Cake is one of the easiest cakes you can make for a crowd.
Get this recipe on Five Heart Home.
Apple Bark
Homemade apple bark is the perfect snack for fall. It's a quick and easy treat that you can make with your family,
Get this recipe on With a Side of Bread.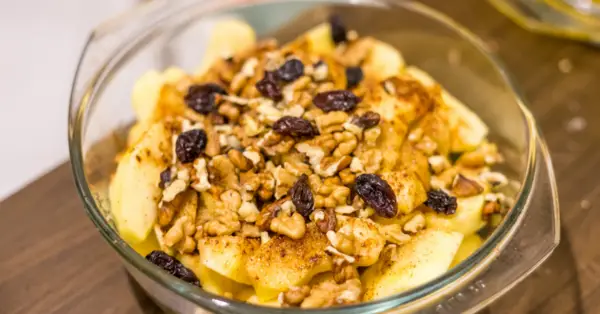 Apple Blondies
Fall is the best time of year for apples, and these apple blondies are the perfect way to use up some of that delicious fall fruit. The blondies are tender, rich, and sweet, with just a hint of cinnamon.
Get this recipe on Food Network.
Baked Apples
The fall is one of the best times to have cinnamon-baked apples. This amazing dessert recipe is a great family dessert recipe. It's something that you can easily make in your own kitchen and enjoy with your family as a nice snack or treat.
If you're looking for something special for some fall entertaining, this is one of the top choices, especially if you like to use apples that are fresh from your own kitchen garden.
Get this recipe on Minimalist Baker.
Apple Bread
A delicious apple bread that will leave your mouth watering and stomach rumbling. This fresh recipe is the perfect fall dessert to bake with your family.
Get this recipe on Butter With a Side of Bread.
Apple Hand Pies
Apple pies are a great alternative to pumpkin pies. Here is a recipe for apple hand pies you will want to try this fall.
Get this recipe on All Recipes.
Spiced Apple Cake
This spiced apple cake is so rich with the aroma of vanilla and cinnamon; a tender crumb and a moist inside. The way it melts inside your mouth makes you will want more pieces spoonful after spoonful.
Get this recipe on Preppy Kitchen.
Apple Oatmeal Cookies
These oatmeal cookies are filled with all the best flavors of fall. With warm cinnamon and tart apples, they're a perfect treat for the season.
Get this recipe on Taste of Home.
Apple Muffins
The last recipe on the list shows you how to make the best apple muffins.
Get this recipe on Cookie and Kate.
Enjoy making these delicious fall desserts.
Other Recipes
27 Ripe Banana Recipes To Make At Home
50 Favorite Crock Pot Recipes – Slow Cooker Dinner Ideas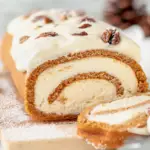 Print Recipe
30 Fall Dessert Recipes
Delicious dessert recipes to make for fall.
Ingredients
Flour

Baking Soda

Baking Powder

Sugar

Salt

Pumpkin Puree
Instructions
Pick a dessert recipe to make.

Gather all your ingredients.

Follow the recipes Instructions.

Make the recipe and enjoy.
Notes
Nutrition, serving size, and cooking time may vary depending upon which recipe you choose.