Have you been searching for dessert recipes but keep running into recipes that are full of sugars? Are you looking for healthy desserts? You have come to the right place. I have gathered a list of 30 delicious dessert recipes that are healthy for you to try. On the list, you will find cookie recipes, muffin recipes, cake recipes, pie recipes, fruit recipes, and pudding recipes.
Let's get started going through the list of recipes.
Easy Healthy Dessert Recipes – Healthy Cookie Recipes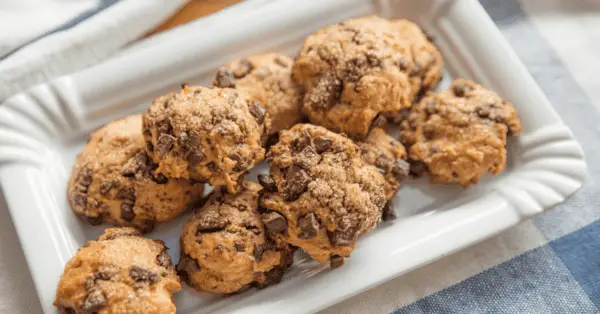 1. Chocolate Chip Cookies
The first recipe on the list is for healthy delicious chocolate chip cookies. These cookies are chewy, crispy, tender, and are loaded with chocolate chips. These cookies are easy to make and you can have them to the table in under 20 minutes.
Get this recipe on Chocolate Covered Katie.
2. Oatmeal Cookies
These quick and easy healthy oatmeal cookies are made with whole wheat flour, can be ready in 10 minutes, and are perfect for a quick snack. These oatmeal cookies will become your new favorite.
Get this recipe on Martha Stewart.
3. Peanut Butter Cookies
I made these peanut butter cookies yesterday and they turned out amazing. I was searching for healthy dessert recipes, and this one popped up. They are so easy because you make them in one bowl. The ingredients are simple – no gluten, eggs, or butter too. If you are looking for an easy way to make cookies, try this recipe.
Get this recipe on Eating Bird Food.
4. Snickerdoodle Cookies
Snickerdoodles are one of my favorite cookies to make. They are so soft and chewy with just the right amount of cinnamon in every bite. If you like snickerdoodles but want a healthier version then give this recipe for healthy snickerdoodle cookies a try, they only have 84 calories and are delicious.
Get this recipe on Amy's Healthy Baking.
5. Sugar Cookie Bites
Here is an easy no-bake cookie recipe! Six ingredients, one bowl, and thirty minutes of your time are all you need. I love to make these sugar cookie bites when I feel like something sweet but don't want to bake. These sugar cookie bites would make the perfect snack or breakfast on the go.
Get this recipe on Minimalist Baker.
Healthy Muffin Recipes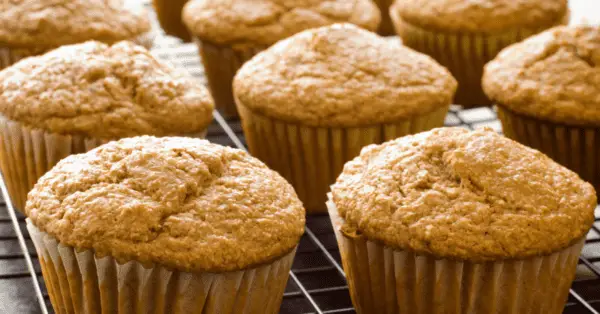 6. Banana Muffins
If you are looking for something on the healthier side, this Banana Muffins Recipe is perfect. This muffin recipe is easy to make for any time of the day, sweet enough to satisfy the need for sweet but not too much. They are moist, full of flavors, and healthy.
Get this recipe on Tastes Better From Scratch.
7. Blueberry Muffins
These muffins are awesome. Made with oats and sweetened with honey – these muffins are so moist and super tasty. They were gone in one day and my family was asking for more.
Get this recipe on Sally's Baking Addiction.
8. Chocolate Muffins
These delicious chocolate muffins make the perfect breakfast. Made with greek yogurt, whole wheat flour, bananas, and other tasty ingredients. They are easy to make, moist, full of flavor, and yummy. There's no sugar or butter in them, but they still taste amazing.
Get this recipe on Ambitious Kitchen.
9. Applesauce Muffins
Enjoy every bite of these applesauce oatmeal muffins. The muffins are packed with healthy ingredients and taste amazing. Since they're so easy to make, you can whip up a batch for breakfast or any time of day. They're a fun treat the whole family will love.
Get this recipe on Mel's Kitchen Cafe.
10. Carrot Muffins
Carrot muffins are a healthy treat for breakfast, lunch, or an afternoon snack. This is a great recipe to make for the kids.
Get this recipe on All Recipes.
Healthy Cake Recipes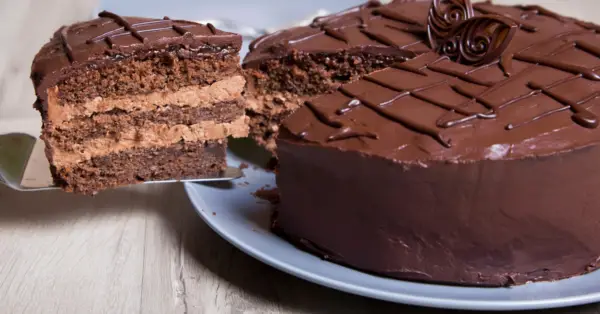 11. Chocolate Cake
This recipe for chocolate cake is healthy but you would never guess that just by looking at it or eating it. This chocolate cake is so moist, delicious, and addictive. So easy to make, you will never believe it's oil-free, sugar-free, and made with no milk.
Get this recipe on The Big Mans World.
12. Red Velvet Cake
This red velvet cake is grain-free, sugar-free, and paleo. It is rich, full of flavors, and topped with the best cream cheese frosting that is dairy-free.
Get this recipe on 40 Aprons.
13. Lemon Cake
Who doesn't love a great lemon dessert? This recipe for lemon cake is easy and yummy. The addition of yogurt makes this dessert very moist and rich.
Get this recipe on Jo Cooks.
14. Black Forest Cake
When you're craving a chocolate dessert, but don't want all the sugar and fat that comes along with traditional black forest cake recipes, then this healthy spin on the classic recipe is just what you're looking for.
Get this recipe on Taste of Home.
15. Vanilla Cake
There's nothing like the smell of freshly baked vanilla cake. This vanilla cake is healthy and is topped with the best frosting and fresh strawberries.
Get this recipe on Super Healthy Kids.
16. Brownies
Flourless, no white sugar, butter-free, and egg-free brownie recipe. They are soft, fudgy, gooey, and chocolatey all at the same time.
Get this recipe on Chelsea's Messy Apron.
Healthy Pie Recipes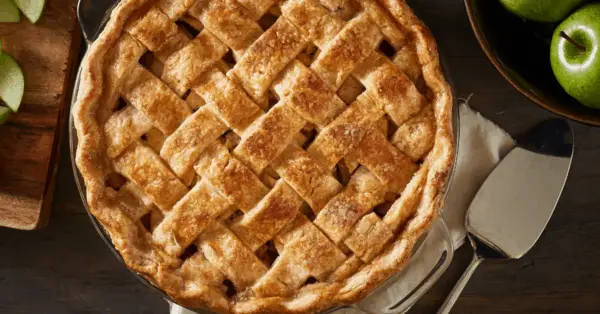 17. Apple Pie
This apple pie is so tender, so perfectly spiced, so tasty, so delicious! If you are looking for a sweet autumn dessert you have to try this recipe.
Get this recipe on Chocolate Covered Katie.
18. Pumpkin Pie
Pumpkin pie is the signature dessert of the fall season. There's nothing more comforting than a slice of this tasty treat on a cool, crisp day. This recipe shows you how to make a light healthier version of pumpkin pie.
Get this recipe on Ambitious Kitchen.
19. Cherry Pie
There's nothing like the smell of a fresh cherry pie baking. This recipe takes you through the steps needed to make the best cherry pie.
Get this recipe on The Gracious Pantry.
20. Blueberry Pie
This healthy blueberry pie recipe will soon become your favorite. It's a perfect balance of sweet, tart, and creamy. Great for parties, picnics, or just a tasty dessert for your family dinner.
Get this recipe on Food Network.
21. Pecan Pie
Here is a great pecan pie recipe. The pie is filled with healthy ingredients. A perfect dessert to make for Thanksgiving, Christmas, or anytime you are craving a pie recipe.
Get this recipe on A Sweet Pea Chef.
Healthy Fruit Recipes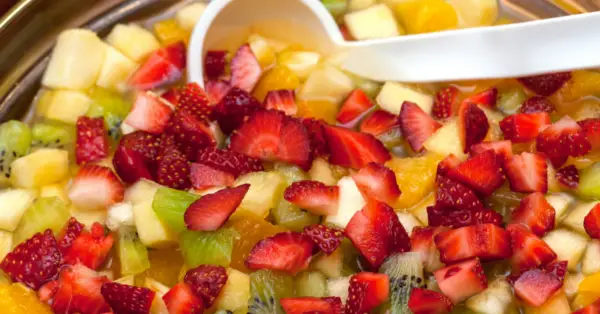 22. Fruit Salad
A beautifully colorful and healthy fruit salad is a tasty way to end a meal or to start each morning. This salad is loaded with fruits and is combined with the best honey yogurt sauce. No sugar is added.
Get this recipe on Gimme Delicious.
23. Fruit Popsicle
The kids will love this refreshing fruit popsicle recipe. It is made with 5 simple ingredients which include vegetables and fresh fruits. You will need a blender and popsicle molds for this recipe.
Get this recipe on Joy Food Sunshine.
24. Strawberry Smoothie
Start off your day with a delicious smoothie. This smoothie recipe is loaded with delicious flavors and taste amazing.
Get this recipe on Well Plated.
25. Fruit Dip
Here is a perfect appetizer recipe. This dip is made with 3 ingredients. Use it as a dip for your fruits. Perfect snack the whole family will love.
Get this recipe on Foodie Crush.
26. Baked Peaches
Use up your peaches and make this mouth-watering baked peaches recipe. Enjoy as a dessert or side dish for dinner with chicken or fish.
Get this recipe on Happy Healthy Mama.
27. Blueberry Crisp
If you're looking for the perfect dessert to make on Sunday night, you've found it. This crisp recipe is not only easy but healthy too. It is made with healthy ingredients and is loaded with blueberries.
Get this recipe on Tasty.
Healthy Pudding Recipes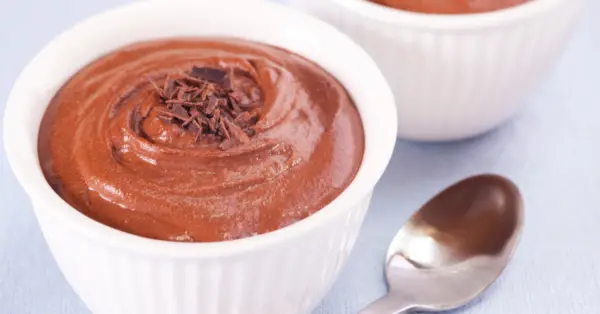 28. Chocolate Pudding
This chocolate pudding is a great choice for a healthier dessert. This chocolate pudding is full of chocolate flavor. It's loaded with healthy ingredients, and it's ready in less than 10 minutes.
Get this recipe on All Recipes.
29. Vanilla Pudding
Here is another great pudding recipe for you to try. This vanilla pudding recipe is creamy, rich, and tastes better than store-bought.
Get this recipe on The Spruce Eats.
30. Tapioca Pudding
The last recipe on the list shows you how to make the best tapioca pudding.
Get this recipe on Eating Well.
Enjoy making these delicious healthy desserts.
Other Recipes
20 Easy Healthy Eating Recipes
15 Easy And Healthy Smoothie Drink Ideas
14 Easy And Healthy Dinner Salad Recipes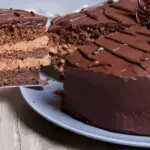 Print Recipe
30 Easy Healthy Desserts You Will Love
Delicious healthy dessert recipes.
Ingredients
Flour

Vanilla

Apple Sauce

Baking Soda

Cocoa Powder
Instructions
Gather all your ingredients.

Pick a dessert recipe to make.

Follow the recipes instructions.

Make the recipe and enjoy.
Notes
Nutrition, serving size, and cooking time may vary depending upon which recipe you choose.