What is wheat starch and can I substitute other ingredients for it? Yes, you can.
The best substitute for wheat starch would be Corn Starch. You can also use tapioca starch, arrowroot powder, xanthan gum, guar gum, ground flaxseeds, potato starch, and rice flour.
What Is Wheat Starch
Wheat starch is a carbohydrate that is found in plants. It is a regular part of most of our diets.
It is made from the endosperm of wheat germ.
The water-soluble starch is dissolved and the water is then evaporated, causing a fine powder-like starch.
Since the gluten proteins have been removed, it is mainly used as a thickener.
If you prefer not to use wheat starch there are other substitutes available.
In this article, we will go through 8 substitutes for wheat starch.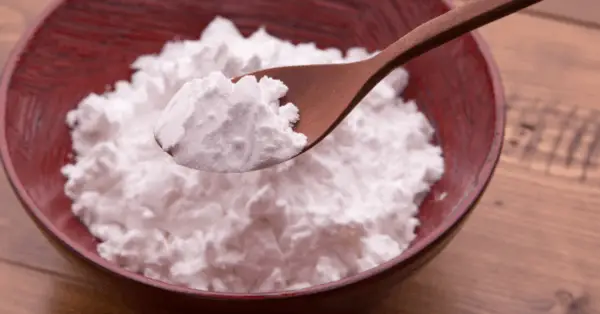 Substitutes For Wheat Starch
Let's go through the list of alternatives to wheat starch that we can replace in our recipes.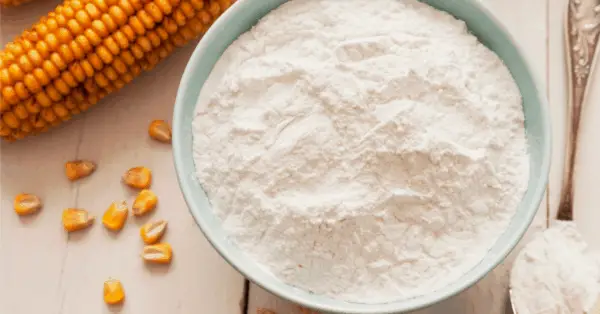 1. Corn Starch
The most common substitute for wheat starch is corn starch.
This is the easiest to find and is carried in all the grocery stores.
it is cheap to buy and lasts a long time.
Corn starch is also a carbohydrate. The difference is that is it extracted from the endosperm of corn.
It is a white powder that is most often used to thicken sauces, marinades, gravies, soups, pies, glazes, and desserts. This starch is gluten-free.
You should mix the corn starch with a cool liquid first before adding it to the hot liquid.
If you add it straight to the hot liquid it will cause lumps.
Store your corn starch in a cool dry place.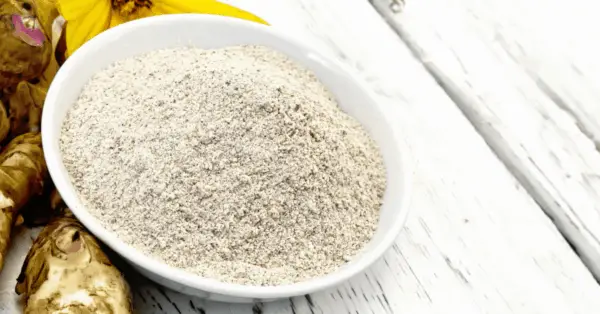 2. Tapioca Starch
It is a starch that is extracted from the roots of the cassava plant.
You can add it as a thickener for stews, gravies, and soups. It can also be used to add moisture to baked foods.
Tapioca works well in both sweet and savory foods.
This is a great thickener for ice cream recipes, as it can withstand high freezing without losing its structure or breaking down.
It can be bought as flour or instant flakes. Tapioca powder is usually sold in pearls which you can find at most grocery stores in the baking section.
The flakes and powders are usually found at natural food grocery stores.
Remember the pearls need to be soaked for at least 12 hours before cooking in hot boiling water, which will form a gel.
The instant tapioca can be added to gravies, soups, and jams.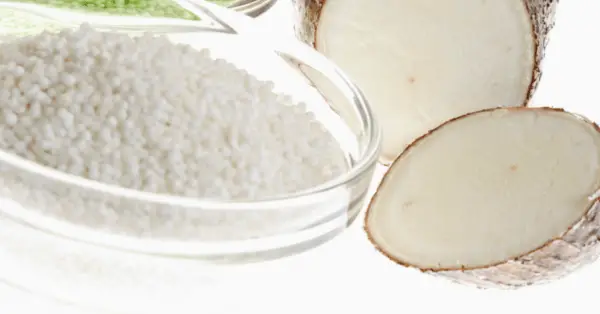 3. Arrowroot Powder
The arrowroot powder is a root vegetable that is sold as a powder.
The powder is taken from the plant's rhizome. The rhizome is a stem with roots that stores its starch and energy.
It works well in savory and sweet dishes.
The arrowroot powder is commonly used as a thickener in puddings, jellies, sauces, and baked goods.
It is gluten-free, grain-free, vegan, and paleo.
Arrowroot has no taste to it and it leaves foods clear and glossy.
It is very versatile and can be used in roasting, frying, and baking.
To use the arrowroot in cooking always stir the powder with a cold liquid like water before adding to your recipe.
Add the powder at the end of your recipe as it tends to break down at high temperatures.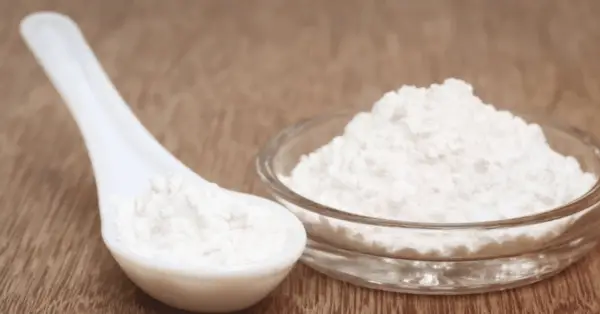 4. Xanthan Gum
It is a food additive that is used as a thickener in foods.
The xanthan gum is made when sugar is fermented by a bacteria named xanthomas.
After fermented, it creates a goo-like substance, which is made solid using alcohol. Then it is dried and turned into powder.
It can improve the flavor, texture, and shelf life of foods.
Xanthan gum also helps stabilize foods.
It is mostly found in low-fat foods, gluten-free foods, sauces, syrups, ice creams, soups, fruit juices, baked goods, and salad dressings.
No cooking or heating is needed for xanthan gum. As soon as it comes in contact with a liquid it forms a gel.
Use about 1/8 teaspoons per cup of liquid.
The more xanthan gum that is used in liquids, the thicker it will be.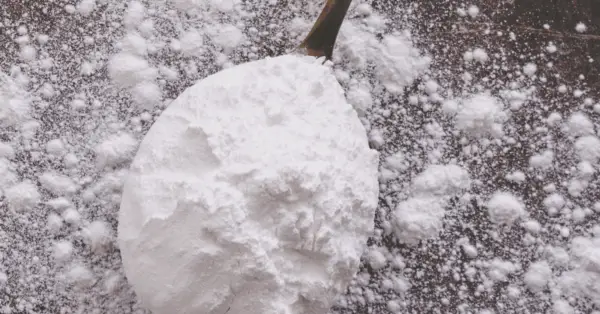 5. Guar Gum
It is a fiber from the seed of the guar plant. They remove the husks from the guar seeds, and the seeds are made into powder.
This is a good thickener and is cheaper than xanthan gum. It has 8 times the thickening power of corn starch.
Make sure to only use a small amount in recipes, nothing over 1 tablespoon.
For bread use 1 teaspoon per cup of flour.
In cakes, muffins, or cookies use 1/2 teaspoon per cup of flour.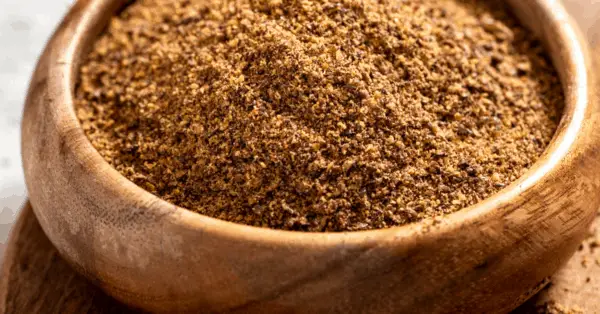 6. Ground Flaxseeds
Flaxseeds are seeds from the flax plant.
They have a nutty flavor and are good to add to sweet and savory dishes.
Use them in cookies, pancakes, and muffins.
It is a good way to substitute gluten grains in recipes. The flaxseed is easily metabolized.
I like to use flaxseeds in my smoothies, salads, and oatmeal.
Smoothies- add a couple of spoons of flaxseed to your morning smoothies.
Salads- add it as a topping to your salads.
Oatmeal– add the flaxseed to your oatmeal.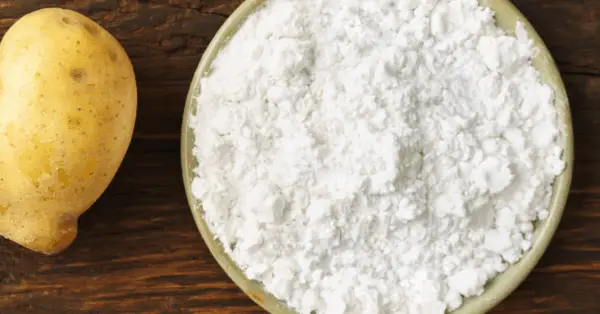 7. Potato Starch
Potato starch comes from yes potatoes.
The starch is removed from the potato to make a powder substance.
It is easy to use in cooking and has no taste.
When used in baking recipes it acts as a binding agent and makes the foods moist and chewy.
It can be used to thicken sauces, soups, and pie fillings.
Add the potato starch to warm recipes as this will ensure it works.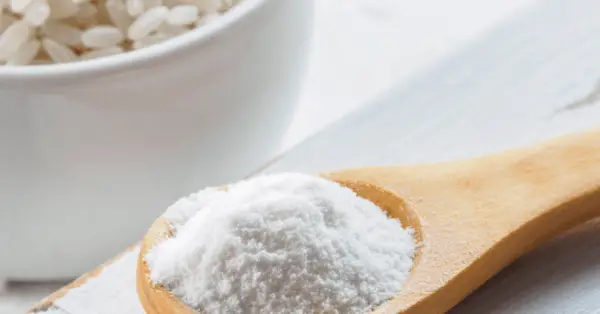 8. Rice Flour
Rice flour is a flour that is made from milled rice.
The flour works differently than other flours as it binds well and prevents the separation of the other ingredients.
It is easy to find in most grocery stores.
To use as a thickener, mix it with equal amounts of water. Then slowly stir it into the sauce to thicken.
Conclusion
There are many ingredients that you can substitute wheat starch for.
That includes corn starch, rice flour, tapioca starch, arrowroot powder, xanthan gum, guar gum, ground flaxseeds, and potato starch.
Other Articles