I love this time of the year. Lots of fun holidays like Halloween and Thanksgiving. It's the season for pumpkins. I have been making a lot of recipes that use pumpkins. My favorites are pumpkin bread, pie, muffins, and cookies. I have also been making pumpkin soup.
Are you looking for easy pumpkin recipes? I have gathered a list of the best pumpkin recipes for you to try. Included are desserts, breakfast recipes, and dinner ideas. There are options from pumpkin pie to pumpkin soup.
What to do with too many pumpkins?
There is a lot of delicious recipes you can make with pumpkins. There are a variety of desserts you can make like pumpkin pie or pumpkin muffins. You can make drinks like a pumpkin latte. Or make tasty pumpkin soup for dinner. Below I have gathered the best pumpkin recipes for you to try. This list gives you a lot of great ideas on what to make with your pumpkins.
How do you prepare pumpkin to eat?
You will want to cut the pumpkin in half and then remove the seeds and the stringy parts. Then you can bake in the oven.
Do you need to peel pumpkin skin before cooking?
You don't have to remove the skin on pumpkins but some types of pumpkin skin are tough and take longer to cook. In that instance then it would be best to remove the skin.
What are the benefits of eating pumpkins?
There are a lot of benefits to eating pumpkins. Healthline list the benefits as:
They are very nutritious and high in vitamin A
High in Antioxidants
Loaded with nutrients
Low in calories
How long does pumpkin puree last?
Store in the refrigerator in an airtight container for 4-5 days.
What flavor goes well with pumpkin?
Here are some of the things I like to add with pumpkin:
nutmeg, cinnamon, ginger
cream, milk, butter
almonds, walnuts
How do you prepare a pumpkin for freezing?
Prepare and cut your pumpkin. Remove stringy parts and seeds, then cook and cool. Place in freezer bags and freeze for later.
How to store pumpkin?
Store in the refrigerator for 4-5 days or freeze for later.
Pumpkin Dessert Recipes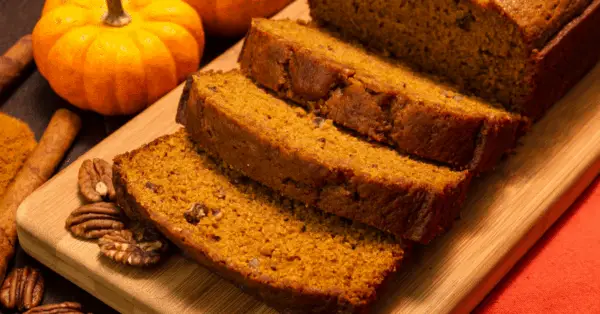 Pumpkin Bread
I always look forward to the fall season because of all of the wonderful pumpkin desserts!
Here's a delicious pumpkin bread recipe that will help you get your fill of this fall favorite.
Get this recipe on Once Upon A Chef.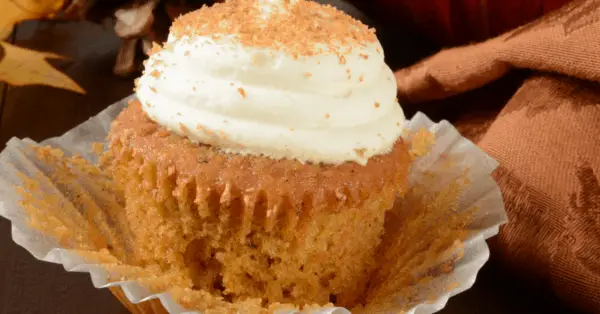 Pumpkin Muffins
Here is a tasty recipe for pumpkin muffins, enjoy for breakfast, or gather the whole family around for an easy snack.
Enjoy with a hot cup of coffee, tea, or hot chocolate.
Get this recipe on Lovely Little Kitchen.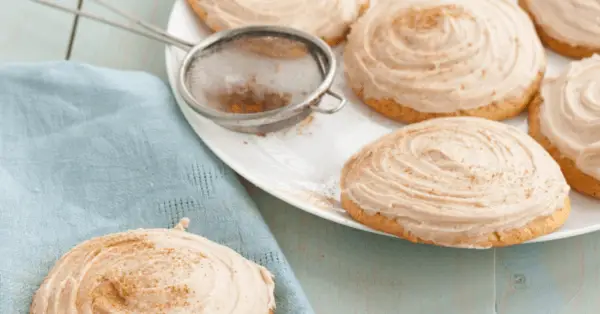 Pumpkin Cookies
I'm really excited to share this recipe with you.
These cookies are fantastic and just perfect for the fall season.
Using pumpkin in the dough, they are soft, chewy, and subtly spiced. Topped off with a cream cheese frosting, you just can't go wrong!
Get this recipe on Chelsea's Messy Apron.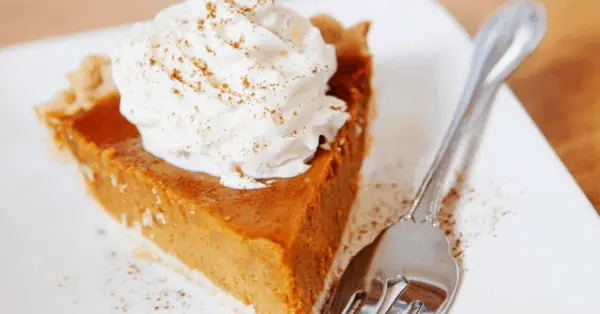 Pumpkin Pie
The secret to making a great pumpkin pie at home is having the right ingredients and following the correct measurements.
Here is a super easy and tasty recipe for making homemade pumpkin pie.
Get this recipe on Sally's Baking Addiction.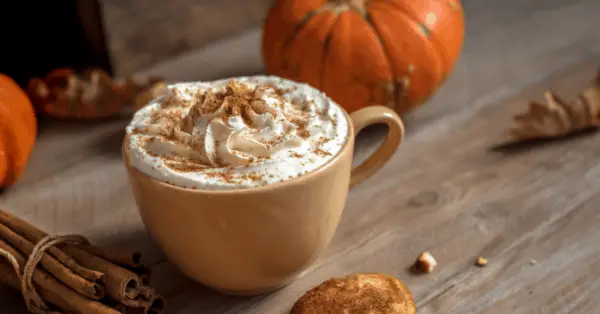 Pumpkin Spiced Latte
Spice up your season with this classic pumpkin spiced latte.
It's rich, creamy, and perfect for taking the chill out of a cool fall day.
Get this recipe on Inspired Taste.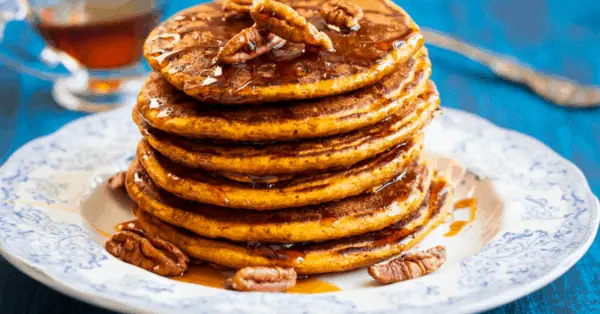 Pumpkin Pancakes
Sometimes, the simplest recipes are the best. This recipe for pumpkin pancakes requires a few simple ingredients and is easy to make.
These pancakes are soft and fluffy. They make a great breakfast, especially when served with maple syrup.
You can also top these pancakes with powdered sugar, whipped cream, or fresh berries for an extra special treat!
Get this recipe on the Salty Marshmallow.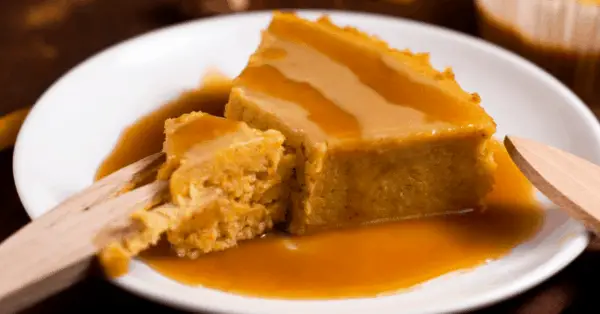 Pumpkin Cheesecake
I didn't know how to make a pumpkin cheesecake until I tried the one in this recipe. It is really delicious and looks really colorful when it is finally done.
The secret ingredient in this amazing dessert is of course pumpkin and not many people would expect to find any in a cheesecake.
The topping is whipped cream and it tastes just as good as pumpkin pie.
Get this recipe on Natasha's Kitchen.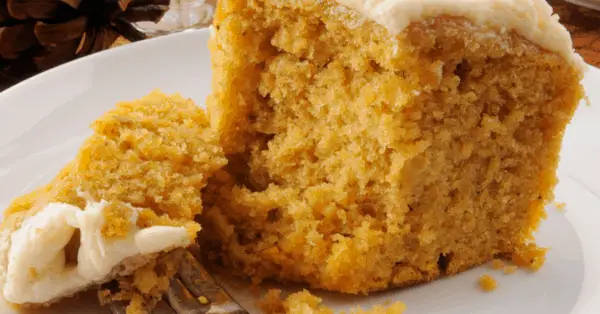 Pumpkin Cake
If you are looking for a great dessert recipe this is it.
This pumpkin cake is really one of the best cakes I have ever tried. It's moist, flavorful, and just wonderful with your favorite frosting. Give it a try already!
Get this recipe on The Novice Chef.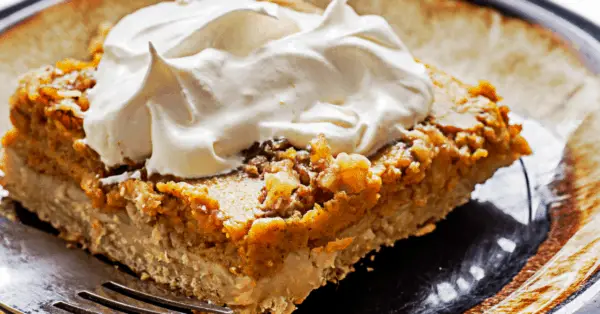 Pumpkin Bars
These delicious pumpkin dessert bars are so easy to make and are a yummy fall treat.
Delicious pumpkin flavor and cream cheese frosting.
Get this recipe on I Heart Naptime.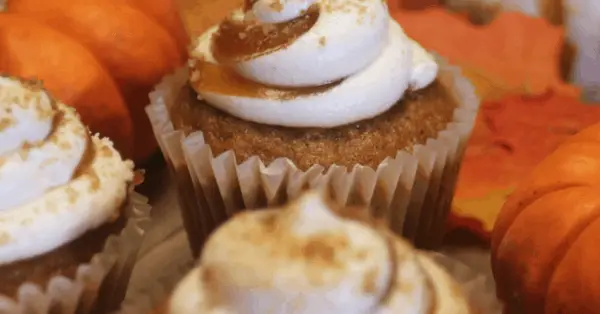 Pumpkin Cupcakes
Whip up a quick and easy dessert with this pumpkin cupcake recipe.
Here's a delicious autumn snack idea for the family to enjoy.
Get this recipe on Beyond Frosting.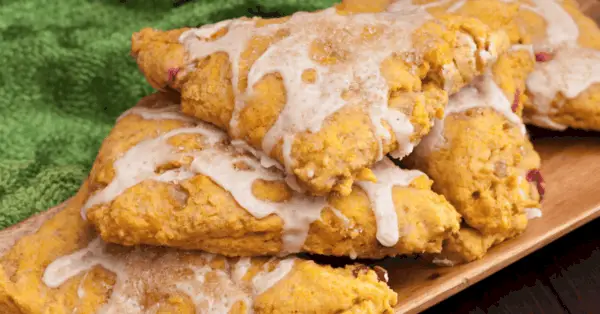 Pumpkin Scones
Pumpkins are perfect because they taste so delicious and are great for using in desserts, but also pies and bread.
Here is a recipe for pumpkin scones that you can make and enjoy with family and friends.
Get this recipe on Cooking Classy.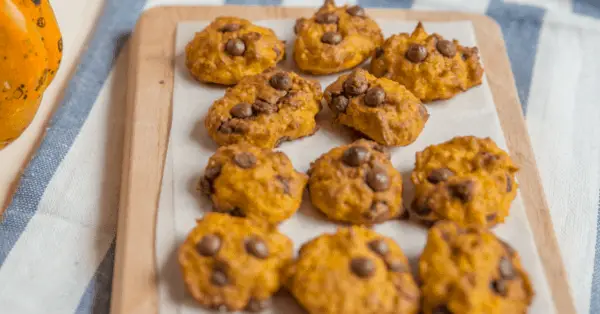 Pumpkin Chocolate Chip Cookies
It's the time of the year for some yummy pumpkin desserts & pumpkin cookie recipes.
To me, there's nothing like a warm, gooey, chocolate chip pumpkin cookie.
Get this recipe on A Family Feast.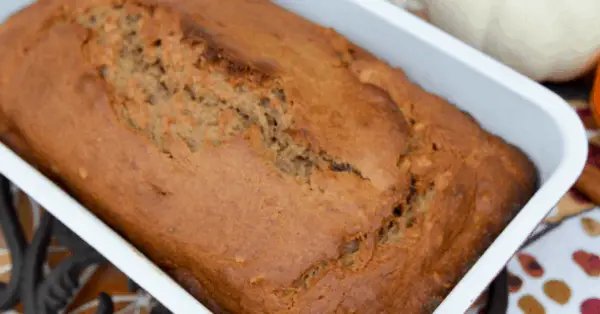 Banana Pumpkin Bread
I love pumpkin bread so much I could eat it every day. If I had my way, I'd have a loaf in the fridge all the time.
Here is a tasty banana pumpkin bread recipe for you to try.
Get this recipe on All Recipes.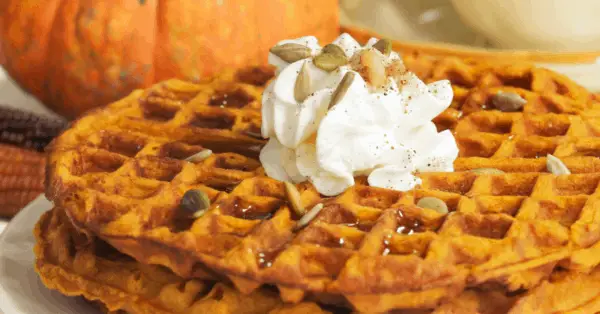 Pumpkin Waffles
Pumpkin waffles are a delicious breakfast option on a crisp fall day.
They're crisp, with a light flavor that makes it easy to add a variety of toppings.
Get this recipe on Food.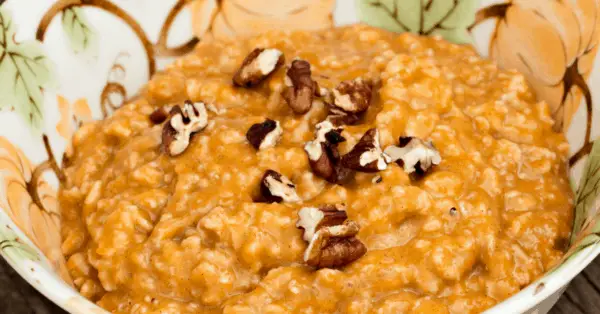 Pumpkin Oatmeal
Another great pumpkin dessert, a Pumpkin Oatmeal recipe. I tried this and it has a really good flavor.
It is perfect to make for breakfast or eat as a snack.
Get this recipe on Well Plated.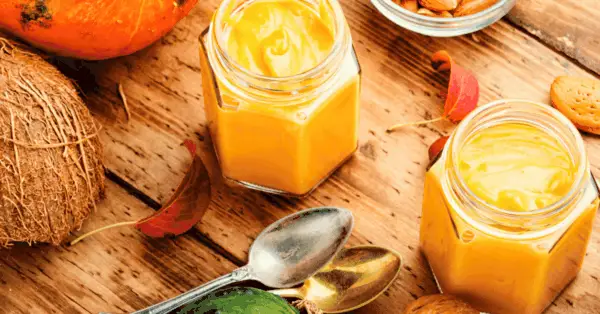 Pumpkin Smoothie
I love pumpkin pie, but sometimes I want something a little different.
This smoothie is easy to make and would be great for breakfast or a dessert.
Get this recipe on The Pioneer Woman.
Pumpkin Dinner Recipes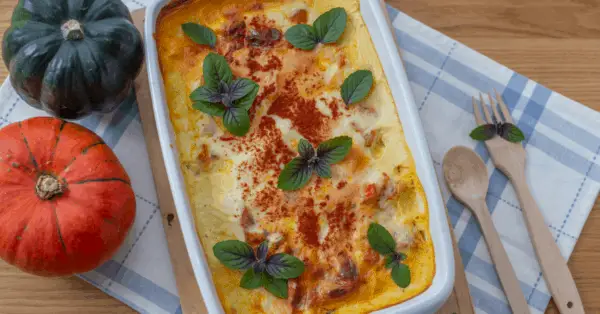 Pumpkin Lasagna
Here is a perfect pumpkin recipe for dinner: easy and delicious.
This pumpkin lasagna recipe is not very difficult to make and is very tasty.
Get this recipe on Taste Of Home.
Pumpkin Alfredo
Have you had pumpkin alfredo yet? This simple dish makes a great pasta dinner.
It's easy to make and has that comforting feel that pasta dinners have.
Get this recipe on Pinch Of Yum.
Turkey Pumpkin Chili
Fall is just around the corner, and that means hot drinks and warmer dinners are on the way. Turkey pumpkin chili is a great choice for a filling dinner.
It's perfect for those chilly nights. Plus, it's healthy so you can eat more.
Get this recipe on Skinny Taste.
Pumpkin Soup
We all love pumpkin, but don't always have time for a complicated recipe.
This is where this simple pumpkin soup recipe shines.
It's quick, easy, and uses minimal ingredients. My family loves it!
Get this recipe on Cookie and Kate.
Pumpkin Chili
If you love pumpkin, you're going to love this recipe.
I've made a few pumpkin chili recipes in the past, but this one was hands down my favorite.
Get this recipe on One Lovely Life.
Pumpkin Salad
Try this delicious roasted pumpkin salad with spinach.
It includes a delicious honey balsamic dressing.
Perfect side dish for lunch or dinner.
Get this recipe on Recipe Tin Eats.
Pumpkin Meatballs
Pumpkin is a flavor that tastes great in so many dishes like these meatballs.
Make these tasty pumpkin meatballs for dinner.
Get this recipe on Food Network.
Pumpkin Stir-Fry
I love cooking up this tasty and easy pumpkin stir-fry for dinner.
It's a delicious meal to serve with rice.
Get this recipe on Earth Of Maria.
Pumpkin Chicken
The last recipe on the list shows you how to make the best chicken and pumpkins recipe.
Get this recipe on Taste of Home.
I hope you found some delicious options for you to make with your pumpkins. These are all great recipes, so have fun making them for dessert, breakfast, or dinner.
Other Recipes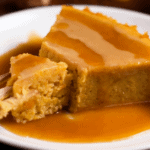 Print Recipe
25 Easy Pumpkin Recipes
Delicious pumpkin recipes.
Instructions
Pick a pumpkin recipe to make.

Gather all your ingredients.

Follow the recipes instructions.

Make the recipe and enjoy.
Notes
Nutrition, serving size, and cooking time may vary depending upon which recipe you choose.