Are you looking for ground pork recipes? You have come to the right place. I have gathered a list of some of the best ground pork recipes for you to make. Included are meatballs, chili, tacos, stir-fry, and many more recipes to choose from. Let's get started going through the recipes.
Best Ground Pork Recipes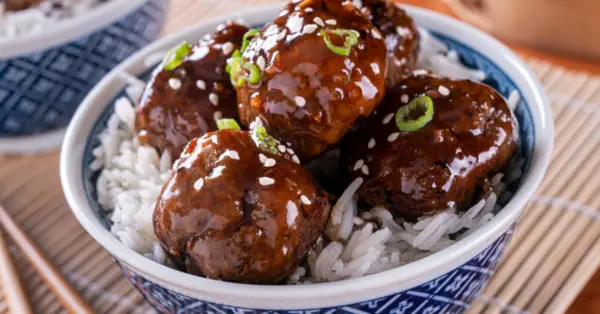 1. Honey Garlic Pork Meatballs
The first recipe on the list shows you how to make the best pork meatballs. These delicious, tender pork meatballs are perfectly seasoned, full of flavor, and smothered in the most amazing Honey Garlic Sauce. One bite of these juicy pork meatballs, and you'll be hooked.
Get this recipe on The Spruce Eats.
2. Ground Pork Chili
Packed with ground pork and flavorful seasonings, this quick and easy chili goes great over rice or noodles or with cornbread. The perfect recipe to enjoy on a cold fall or winter day.
Get this recipe on Dear Crissy.
3. Lettuce Wraps
Filled with hearty ground pork, and other tasty ingredients these lettuce wraps are a must-make appetizer. In just 20 minutes you can have a delicious meal that's both filling and flavorful
Get this recipe on Creme De La Crumb.
4. Pork Tacos
Try these delicious ground pork tacos that everyone in the family will love. Use your favorite toppings such as cheese, lettuce, and sour cream to make each taco even more special.
Get this recipe on Inspired Taste.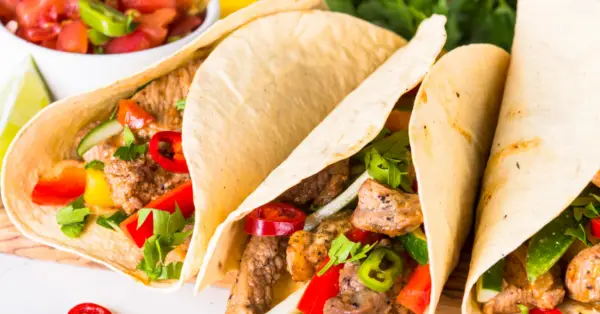 5. Pork Stir Fry With Asparagus
Stir fry recipes are a great solution for busy weeknights. You definitely have to try this delicious ground pork stir fry with added asparagus and seasonings.
This dinner is incredibly easy to pull together, and it will be ready in about 25 minutes. Serve it up with some warm cooked rice or noodles to soak up all of those delicious juices.
Get this recipe on Belly Full.
6. Pork Fried Rice
Pork Fried Rice is a simple, quick, and delicious meal you can prepare in only 20 minutes. It's great for a weeknight dinner.
Get this recipe on The Kitchn.
7. Ginger Pork Rice Bowl
Try this delicious rice bowl. White rice is topped with a delicious garlic ginger flavored pork with added crunchy vegetables.
Get this recipe on Simply Recipes.
8. Caramelized Pork Bowls
Here is another delicious pork bowl recipe. This is an easy and quick stir fry to make with Vietnamese flavors. Cook rice and then add this tasty caramelized pork on top.
Get this recipe on Recipe Tin Eats.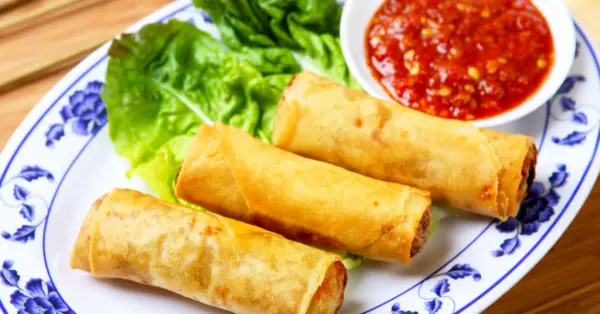 9. Homemade Egg Rolls
There are dozens of egg roll recipes out there, but not all taste quite right. This recipe for egg rolls is perfect, with ground pork mixed in with the rest of the ingredients and fried just right. They make a great appetizer or a quick snack option when you're on the go.
Get this recipe on Dinner At The Zoo.
10. Pork Burgers
These burgers are so tasty, you may have to have two. They are great for when you are in a hurry, or just want to have something different from the classic beef burger.
Get this recipe on Food Network.
11. Ginger Pork Ramen
Do you have ramen noodles in the cupboard and you don't know what to do with them? Tired of the same ramen recipe. Try something different and make this ginger pork ramen. This recipe is full of flavors and tastes amazing.
Get this recipe on Noble Pig.
12. Pork Wontons
This recipe shows you how to make the best pork wontons. Make a bunch of wontons and freeze some to eat later. A great appetizer to make for the family.
Get this recipe on Two Sleevers.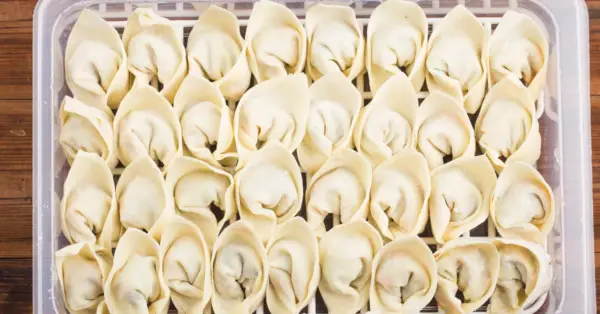 13. Pork and Wild Rice Casserole
One of my favorite dishes to eat in the colder months is this hearty wild rice and ground pork casserole. It makes a large casserole that serves 6-8 people with enough left over for 2-3 more servings.
Get this recipe on All Recipes.
14. Ground Pork Stir Fry With Broccoli
This easy ground pork stir-fry recipe makes a great weeknight supper. With tender pork, broccoli, and delicious sauce, the dish comes together easily. Serve over rice for a fulfilling meal.
Get this recipe on Savory Tooth.
15. Pork Burrito Bowl
Try this delicious pork burrito bowl. It's loaded with pork, rice, beans, and other tasty ingredients. This is a tasty recipe everyone will enjoy.
Get this recipe on Hello Fresh.
16. Hawaiian Pork Burgers
Here is another delicious pork recipe. Ground pork is made into a juicy patty, cooked, and then added to a bun topped with the best pineapple teriyaki sauce. The whole family will love these burgers.
Get this recipe on Budget Bytes.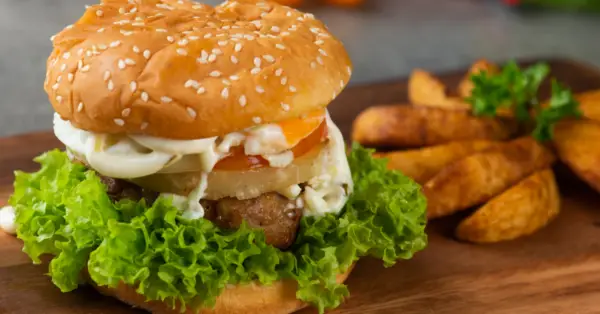 17. Brussels Sprouts Pork Bowl
This recipe combines brussels sprouts, ground pork, and other tasty ingredients mixed with a tasty black bean sauce.
Get this recipe on Rasa Malaysia.
18. Pork Meatloaf
This ground pork meatloaf recipe is a hearty, tasty alternative to the usual beef and lamb meatloaf. A great recipe to make for dinner. Serve with rice or mashed potatoes.
Get this recipe on Midget Momma.
19. Ground Pork Chow Mein
For an easy dinner that tastes like takeout, look no further than this 30-minute chow mein recipe.
Get this recipe on Food and Wine.
20. Pork Omelet
This hearty and delicious omelet will make you happy in the morning. Ground pork and eggs make the best omelet. Serve with toast or hashbrowns.
Get this recipe on All Recipes.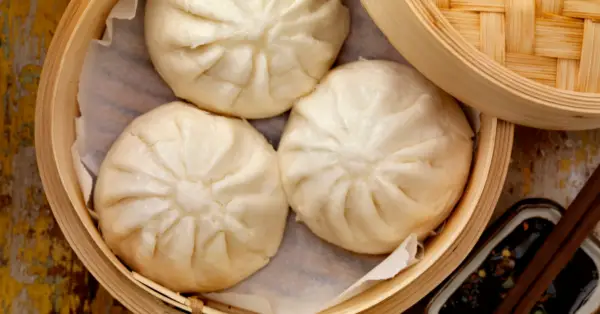 21. Pork Steamed Buns
Breakfast has never been easier or more delicious than with these Pork Steamed Buns. The steamed buns are made with seasoned ground pork, chopped cabbage, mixed in a perfect blend of savory flavors.
The quick cooking process keeps the pork tender and juicy, while the steaming process seals in flavor. In just ten minutes you can have an authentic Chinese breakfast ready to go. Keep in mind there is a 1 hour resting time with this recipe.
Get this recipe on Just One Cookbook.
22. Pork Stroganoff
Make this great pork stroganoff recipe. This is tasty comfort food you can make for dinner. Egg noodles are topped with ground pork, mushrooms, and other ingredients all combined with the best sour cream sauce.
Get this recipe on Foodtastic Mom.
23. Spaghetti and Ground Pork
Try this one-pot spaghetti recipe. It is filled with spaghetti noodles, ground pork, and a delicious sauce. Serve with salad or garlic bread.
Get this recipe on Valentinas Corner.
24. Homemade Breakfast Sausage
These homemade ground pork breakfast sausages are easy to make, incredibly delicious to eat, and are packed with flavors. I can't think of any better way to start your morning.
Get this on Damn Delicious.
25. Sweet and Sour Cabbage Stir Fry with Pork
Tender cabbage, savory pork, and a nice sweet and sour sauce complement each other for a wonderful stir fry that takes 20 minutes to make.
Get this recipe on Babaganosh.
26. Pork Zuppa Soup
Nothing says cozy like a big bowl of soup. Hot soup can deliver an inviting aroma, soothing warmth to your taste buds, and just the right blend of savory delight. This Zuppa soup is loaded with pork, potatoes, and delicious flavors.
Get this recipe on Eating Well.
27. Sausage and Potatoes Breakfast Hash
The last recipe on the list shows you how to make the best sausage and potatoes breakfast hash.
Get this recipe on Wonky Wonderful.
Other Recipes
32 Best Dinner Ideas For Tonight
20 Easy Chicken Breast Recipes For Dinner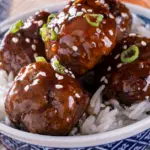 Print Recipe
27 Ground Pork Potluck Recipes
Delicious ground pork recipes.
Ingredients
Ground Pork

Eggs

Bread Crumbs

Honey

Ketchup
Instructions
Gather all your ingredients.

Follow the recipes instructions.

Make the recipe and enjoy.
Notes
Nutrition, serving size, and cooking time may vary depending on which recipe you choose.