Casseroles are a great filling recipe the whole family will enjoy. They are warm, filling, and delicious. You can add a variety of different ingredients to them to make a tasty dinner. Nothing is better than a delicious casserole straight out of the oven.
I like the fact that they are very versatile so almost any ingredient works great for making them. They are also great to make ahead of time to freeze to use later.
I have gathered a list of some of the best casserole recipes for you to try. From chicken to hamburger, you are sure to find a casserole recipe that your family will enjoy.
These Recipes Are:
Easy To Make
Delicious
Warm and Comforting
Filling
Easy Casserole Recipes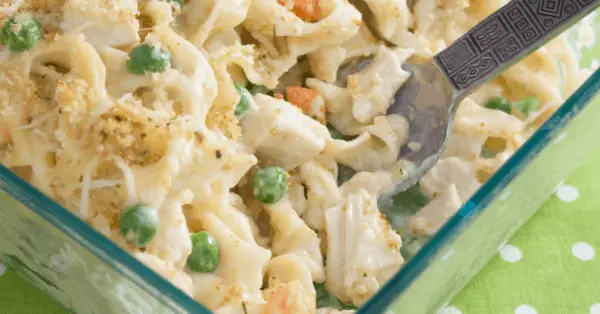 Chicken Noodle Casserole
Chicken Noodle Casserole is classic comfort food. Easy to make, filling, and full of flavor and deliciousness. It is loaded with chicken, veggies, and noodles. All combined with the best creamy sauce.
Get this recipe on Dinner at The Zoo.
John Wayne Casserole
A casserole recipe makes for a great dinner night. Try this delicious John Wayne Casserole tonight! It's a recipe with just the right blend of flavors.
Get this recipe on Amanda's Cooking.
Southern Chicken and Rice Casserole
These big-batch casseroles are the perfect comfort meal to serve on a chilly night. It's easy to feed a hungry family in just 30 minutes.
Get this recipe on Paula Deen.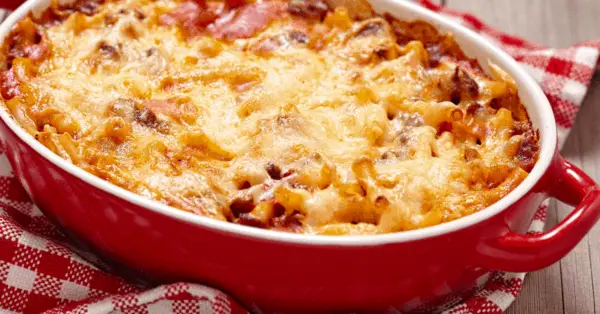 Hamburger Casserole
If you are a fan of casserole recipes, then this quick and easy hamburger casserole is a must make. Delight your tastebuds with these mouth-watering ingredients for a fast lunch or warm dinner.
Get this recipe on Tried and Tasty.
French Onion Beef Casserole
I love French Onion dip, onions, and beef. So, I had to make this recipe and it was amazing. This dish is comforting food at its finest! It is also full of flavor and hearty goodness. The dish is perfect for sharing around the dinner table with friends and family.
Get this recipe on Life in The Lofthouse.
Breakfast Casserole
On a cold, blustery day the best thing you can make is a hot, creamy breakfast casserole. It is guaranteed to warm up your kitchen on a frosty morning. It comes together quickly, can be put together with a few items from your pantry and fridge, and is delicious.
Get this recipe on The Recipe Critic.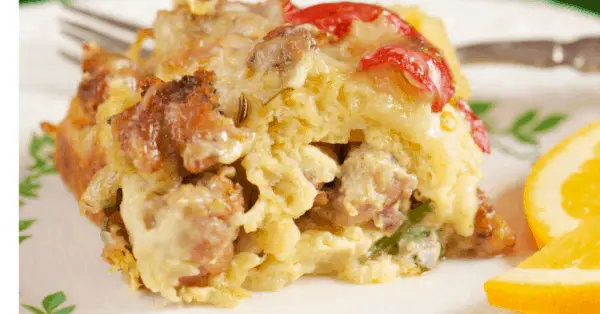 Taco Casserole
What's better than tacos? How about a taco casserole. I mean really, who doesn't love the idea of an easy and hearty casserole recipe like this one? It is loaded with delicious ingredients and then smothered with cheese. A great recipe to make for lunch or dinner.
Get this recipe on Cooking Classy.
Chicken Parmesan Casserole
Chicken parmesan casserole is an easy and delicious recipe the whole family will love.
Get this recipe on All Recipes.
Broccoli Chicken Casserole
Broccoli chicken casserole is a rich creamy dish full of vegetables and protein. Here is an easy recipe to make all your family members wild about broccoli, chicken, and cheese.
Get this recipe on Food Network.
Dorito Casserole
This cheesy recipe is easy to make and the finished dish is delicious. It's almost guaranteed you won't have any leftovers!
Get this recipe on Cookies and Cups.
Sausage and Potato Casserole
This is a great recipe to make for dinner. It is loaded with sausages, potatoes, and then topped with cheese.
Get this recipe on All Recipes.
Beef Enchilada Casserole
Beef Enchilada Casserole recipe – This is an all-in-one dish that's easy to assemble and even easier to devour. It layers seasoned ground beef, cheese, and other tasty ingredients until everything is hot and bubbly. Give this dinner a try…you'll be hooked!
This chicken casserole is a hearty meal that the whole family will love.
Get this recipe on Home Made Interest.
Chicken Bacon Ranch Casserole
Everyone loves comfort food. One of the best feelings is knowing your family will love something and they'll eat it in big helpings. A chilly evening or a lazy afternoon calls for casseroles. They are great to make because of their one-dish convenience.
When I found this recipe, I knew I had to share it with you!
Get this recipe on Pillsbury.
Mac and Cheese Casserole
If you're looking for a family-friendly comfort dish, this homemade macaroni and cheese recipe will hit the spot.
Homemade Mac and Cheese is the ultimate comfort food. This homemade casserole version of the classic is rich, creamy, cheesy, and tastes absolutely delicious.
Get this recipe on Mom on Timeout.
Mashed Potato Crispy Chicken Casserole
Mashed potatoes are my comfort food, and probably always will be. There's something about the creamy texture, along with the butter and salt seasoning that just make you want to cozy up with a blanket and call it a day.
This Mashed Potato Casserole takes my love for mashed potatoes and packs it into one big casserole dish – think of it as a mashup of mashed potatoes and crispy chicken.
Get this recipe on The Cozy Cook.
Stuffed Pepper Casserole
If you love stuffed peppers you will definitely want to try this recipe. It uses similar ingredients to what you would use to make stuffed peppers and turned them into a delicious casserole.
Get this recipe on Well Plated.
Green Bean Casserole
Green bean casserole is a classic Thanksgiving side dish. I love the savory taste of the cheese mixed in with the crispy bits of fried onions on top of the soft and tender green beans. Try this delicious green bean casserole for Thanksgiving or Christmas dinner.
Get this recipe on Campbell Soup Company.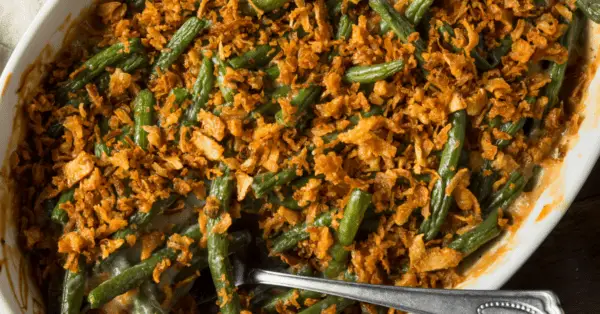 Sweet Potato Casserole
This sweet potato casserole is the perfect side dish for any family meal. It goes great with just about anything on the dinner menu but is especially good with pork chops and applesauce.
Sweet potatoes are healthy and filling so you can be certain that everyone will get their share of vitamins and minerals. I tend to make this recipe around Thanksgiving but it also goes great during the fall season.
Get this recipe on Food Network.
Broccoli Sausage Cauliflower Casserole
You know what's better than broccoli and cheese? Broccoli and cheese with extra cheese and some sausage. That's right. This recipe combines the right amount of ingredients and is full of delicious flavors.
Get this recipe on That Low Carb Life.
Chicken Ranch Casserole
The last recipe on the list shows you how to make the best chicken ranch casserole. It tastes great and works well for any meal of the day.
Get this recipe on Taste of Home.
Enjoy making these delicious casserole recipes.
Other Recipes
50 Favorite Crock Pot Recipes – Slow Cooker Dinner Ideas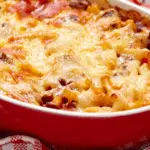 Print Recipe
20 Casserole Recipes For Ultra Comfort Food
The best casserole recipes.
Ingredients
Chicken

Egg Noodles

Milk

Chicken Soup
Instructions
Pick a casserole recipe to make for dinner.

Gather all the ingredients.

Follow the recipes instructions.

Make the recipe and enjoy.
Notes
Nutrition, serving size, and cooking time may vary depending upon which recipe you choose.