Whether you bought a new Instant Pot or are thinking about purchasing one, this list of delicious recipes will help you take full advantage of the wide range of possibilities.
Easy Instant Pot Recipes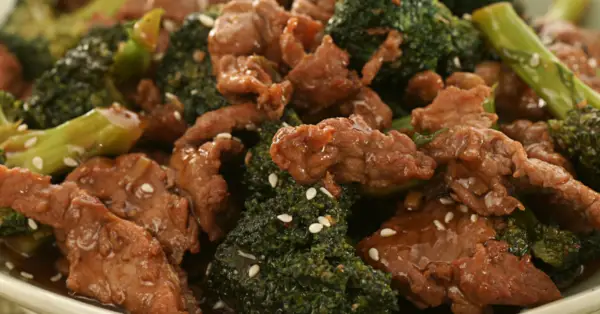 Broccoli and Beef
Beef and Broccoli is one of our favorite mealtime choices. The flavors are incredible, and the beef tastes tender and delicious! With this easy recipe, you can make it with your Instant Pot!
Get this recipe on Pressure Cooking Today.
Cheesy Taco Pasta
This easy Instant Pot recipe is the best taco pasta! Only 6 ingredients are needed to make this delicious pasta. Great meal the whole family will love.
Get this recipe on Simply Happie Foodie.
Broccoli Cheddar Soup
I love making this easy broccoli cheddar soup, especially at the beginning of fall and winter when we can all use a little comfort. The flavor is incredibly rich, creamy, and cheesy. If you like cheesy broccoli soup, give this one a try!
Get this recipe on 365 Days of Crockpot.
Lemon Chicken
Instant Pot Lemon Chicken – This recipe for instant pot lemon chicken is so delicious and easy that it will quickly become one of your favorite recipes of all time. Perfect for a quick weeknight meal, busy holiday, or preparing ahead to make dinner in minutes when you're super short on time.
Get this recipe on Life Made Sweeter.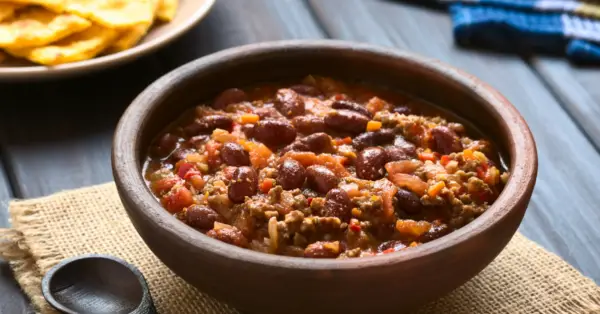 Chili
What could be better than a big bowl of comfort food on a cool fall day? For an added level of flavor, try this easy Instant Pot Chili recipe. With bold flavors and not much work, you'll have time for plenty of leftovers, which I highly recommend for lunch the next day.
Get this recipe on Dinner at The Zoo.
Fried Rice
I'm such a big fan of the instant pot. It's become my go-to kitchen gadget when I need to cook dinner quickly. You can use the instant pot so many different ways, but the thing I thought was the coolest about it is that you don't have to saute all your veggies beforehand. That gives me more time for creating recipes like this easy Instant Pot fried rice recipe.
Get this recipe on Instant Pot Recipe.
Chicken Alfredo
A delicious, one-pot meal of chicken and alfredo sauce. This recipe was so easy to make in the Instant Pot! And it's really delicious with just a few simple ingredients!
Get this recipe on Damn Delicious.
Honey Garlic Chicken
Instant Pot Honey Garlic Chicken Thighs is one of the easiest recipes you can make in your instant pot. Tender and juicy chicken thighs combined with a most delicious flavorful sauce. The perfect recipe to make for lunch or dinner.
Get this recipe on Diethood.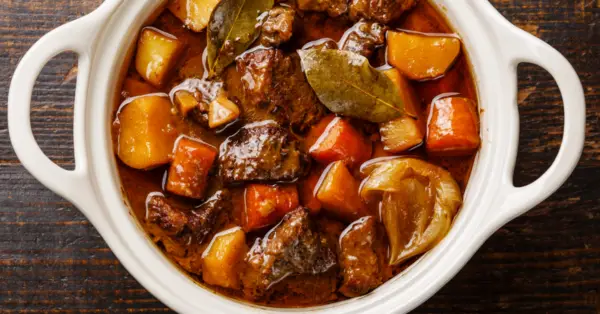 Beef Stew
Beef Stew in an Instant Pot is a lifesaver, and it's easy too! Just dump everything in and walk away! This will be the tastiest stew you've ever made.
Get this recipe on The Salty Marshmallow.
Lasagna
Beefy, and packed with cheesy goodness; this Instant Pot Lasagna is the dish that's redefining comfort food! The instant pot reduces the cooking time by a third. You can make an incredible lasagna loaded with three kinds of cheese and tender, flavorful meat in under 30 minutes.
Get this recipe on I Food Real.
General Tso Chicken
Instant pot General Tso chicken is a family-friendly meal. No one can get enough of the bold sweet and spicy flavors. This recipe is super easy to make, hearty, and delicious.
Get this recipe on Jo Cooks.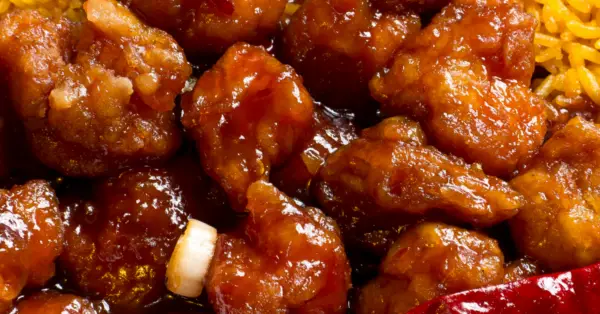 Mashed Potatoes
A great way of making mashed potatoes is in your instant pot. Try these tasty instant pot mashed potatoes!
Get this recipe on Pinch of Yum.
Mac and Cheese
Creamy, hearty, and comforting…this Instant Pot Mac and Cheese Recipe is a family favorite! A delicious recipe I am sure the kids will enjoy.
Get this recipe on Food Network.
Chicken and Dumplings
Have you ever wondered if you can make chicken and dumplings in the instant pot? Well, you can! And it's easy. This instant pot chicken and dumplings recipe is so delicious and perfect for comforting meals.
Get this recipe on All Recipes.
Hamburger Soup
I'm not sure what it is about soup in cold weather that makes me love it so much, but I always look forward to it. And Instant Pot hamburger soup is one of my favorites! It's easy to make and comfort food at its best.
Get this recipe on Salt and Lavender.
Pot Roast
I love using my instant pot. I love to cook with it and don't just limit my use to rice! I am going to share with you how simple it is to make juicy, tender, fall apart roast in no time in your Instant Pot.
Get this recipe on The Recipe Rebel.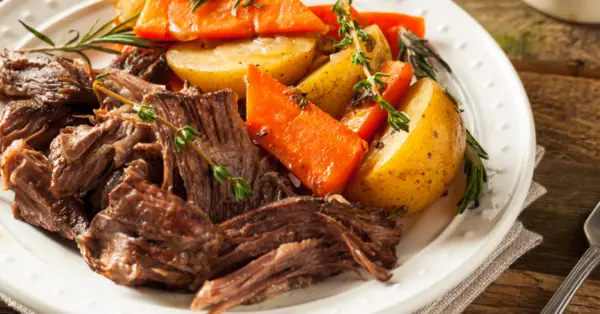 Chicken Tortilla Soup
This easy Chicken Tortilla Soup is hands down, the BEST soup I've ever made! I'm not exaggerating when I say this. It's super delicious and tastes just like what you would get at a restaurant. If you are looking for an easy Instant Pot recipe to make your family (or simply yourself) happy, then this is the one!
Get this recipe on Feasting at Home.
Potato Soup
Easy Instant Pot Potato Soup is one of my favorite easy meals, and it's made using the Instant Pot! It's creamy, filling, and oh so good. Make this for dinner tonight!
Get this recipe on The Kitchn.
Pork Chops
Everyone, say hello to your new favorite recipe. I'm about to rock your world with these easy Instant Pot pork chops and have you falling in love all over again. They come out perfectly juicy and have such great flavor. We love serving this easy pork chops recipe with a side of mashed potatoes and green beans.
Get this recipe on Spend with Pennies.
Spaghetti and Meatballs
The last recipe on the list shows you how to make the best spaghetti and meatballs in your instant pot.
Get this recipe on Food Network.
Enjoy making these delicious instant pot recipes for lunch or dinner.
Other Recipes
20 Quick And Easy Dinner Recipes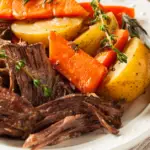 Print Recipe
20 Instant Pot Recipes You'll Want To Make All The Time
Delicious instant pot recipes.
Instructions
Pick an instant pot recipe to make for dinner.

Gather all your ingredients.

Follow the recipes instructions.

Make the recipe and enjoy.
Notes
Nutrition, serving size, and cooking time may vary depending upon which recipe you choose.