Pies are a classic dessert, that tastes delicious and looks great on the table. There is one thing that really pulls the pie to another level – it's homemade pie.
There is nothing better than the smell of pie right out of the oven. I love pie and I am always looking for new recipes to try so that I can add more and more pie recipes to my collection
Everyone loves pies. Whether it's a classic apple pie, a pumpkin pie with real pumpkin inside, or a lemon pie that everyone can enjoy, pies are the best. And this is why I'm sharing the best pie recipes for you to enjoy.
On the list, there are various pie recipes, so you should find something that everyone in the family will enjoy. Let's get started going through the list of pie recipes.
The Best Pie Recipes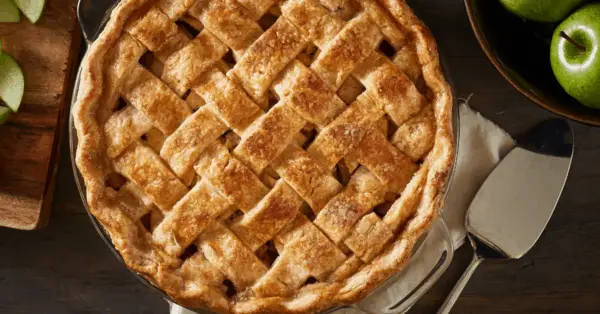 Apple Pie
Who doesn't like a nice, warm slice of apple pie?
There's nothing quite like the smell of cinnamon, nutmeg, and apples when you're baking a pie. And it gets even better when you cut into that warm, flaky crust and take a big bite.
Get this recipe on All Recipes.
Pumpkin Pie
Pumpkin pie is a favorite in our house. You can make it year-round, but I like to wait till fall arrives and we get chilly weather so I can have that warm, comforting feeling as I eat my pumpkin pie.
Here is a delicious pumpkin pie recipe you need to try.
Get this recipe on Recipe Tin Eats.
Pecan Pie
Do you love Thanksgiving and Christmas? For me, it's all about the trimmings: turkey, stuffing, green bean casserole, cranberry sauce…oh my! But don't forget about dessert.
A homemade pie is the perfect ending to a family gathering – it even makes a great gift if you freeze it beforehand. My favorite way to eat pecan pie is with a scoop of vanilla ice cream on top. Now that's pretty darn good!
Get this recipe on Cookie & Cups.
Cranberry Pie
Cranberry pie is a true holiday classic. The wonderful-smelling cranberry flavor and tender buttery dough make a delicious pie the whole family can enjoy. And once you try this cranberry pie recipe, you'll be making it every year as part of your holiday dessert menu.
Get this recipe on Baked By An Introvert.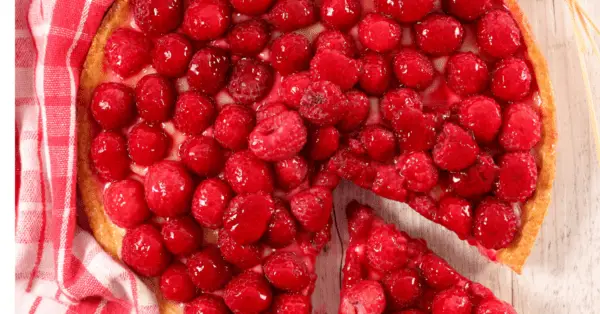 Raspberry Pie
Raspberries are one of my favorite fruits, they give a great flavor to your recipes while adding a bit of healthiness.
This recipe shows you how to make the best raspberry pie. You can use fresh or frozen raspberries.
Get this recipe on The Busy Baker.
Caramel Pie
What could be better than a homemade caramel pie? This pie recipe will become a hit at every gathering you attend. Enjoy your friend's reactions as they take a bite!
This recipe combines the right amount of ingredients that produce the best taste and flavors.
Get this recipe on Grandbaby Cakes.
Chocolate Cream Pie
There's nothing more comforting than a delicious pie.
This is the best chocolate cream pie recipe I've ever tried. Chocolate pie is a must for very special occasions.
Get this recipe on Tastes Better From Scratch.
Coconut Cream Pie
Coconut cream pie is just as delicious as it looks.
It's a creamy, flavor-packed delight that fits well into almost any diet or lifestyle. Coconut cream pie is one of those desserts that even the non-dessert lovers in your family will adore.
Get this recipe on Add A Pinch.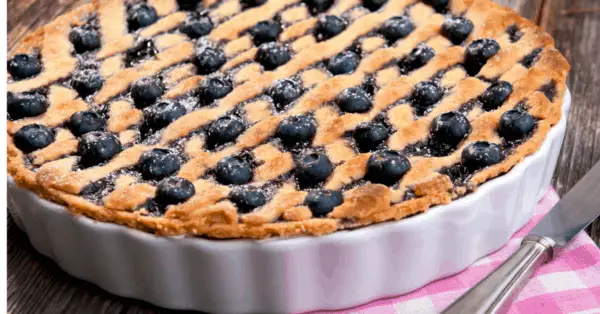 Blueberry Pie
A tasty blueberry pie recipe is one of the best pies you can bake. It's beautiful to look at and has a delicious fruity filling that makes it the perfect dessert after any meal.
Get this recipe on Inspired Taste.
Lemon Pie
This lemon pie recipe is refreshing, light, and sweet. Easy to whip up, this simple pie recipe is a must-try.
For an easy and delicious dessert, try out this lemon pie.
Get this recipe on I am Baker.
Hand Pie
A hand pie is a small, individual-sized pie, made of the same pastry as a large pie. Hand pies are rustic looking and have a shortened crust in comparison to their larger counterparts. They are also made in a variety of flavors and can be filled with different fillings like fruit, mincemeat, or meat.
This hand pie is filled with a combination of sweet and savory flavors and tastes amazing.
Get this recipe on Sugar Geek Show.
Walnut Pie
Walnut pie is a delicious treat that everyone can enjoy. Now you can learn how to make this yummy dessert for yourself!
You can make your own walnut pie this holiday season with this recipe for this tasty holiday dessert which is perfect for any holiday occasion, including Christmas.
Get this recipe on Simply Recipes.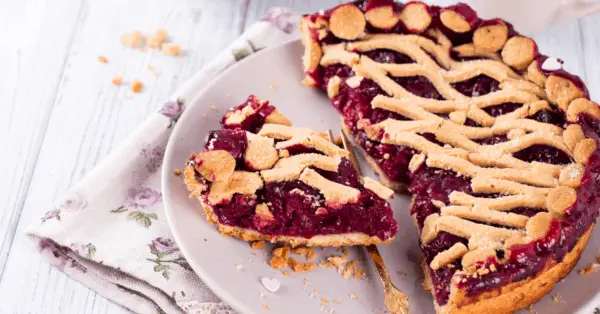 Cherry Pie
I made this cherry pie and it was delicious. Everyone that tried it loved it. It's the perfect combination of tart and sweet.
Get this recipe on Food Network.
Sweet Potato Pie
A buttery homemade pie crust filled with browned butter sweet potato pie filling.
The filling has a subtle undertone of pumpkin spice, but it's not spicy; it's just warm and delicious.
A tasty dessert to make for Thanksgiving.
Get this recipe on Cooking Classy.
Strawberry Pie
The best strawberry pie recipe. It is packed full of delicious and ripe strawberries. This pie recipe will have you craving more.
Get this recipe on The Recipe Critic.
No-Bake Peanut Butter Pie
This recipe shows you how to make the most delicious peanut butter pie.
It is a no-bake recipe but you will need to heat the crust and then allow time for chilling.
Get this recipe on Real Housemoms.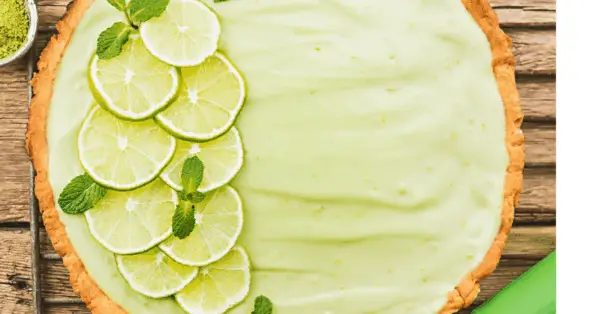 Key Lime Pie
Key lime pie is so delicious, tangy, sweet, and has the perfect amount of sweetness.
Get this recipe on Once Upon A Chef.
Rhubard Pie
Use up your rhubarbs and make this tasty rhubarb pie.
My grandma used to grow so many rhubarbs in her garden, so she would always make rhubarb pie.
Get this recipe on All Recipes.
Chocolate Pie
Try this simple chocolate pie recipe. Easy to make with a few simple ingredients.
Get this recipe on The Pioneer Woman.
Brownie Pie
The last recipe on the list takes you through the steps needed to make the best brownie pie.
Get this recipe on Taste of Home.
Enjoy making these delicious pie recipes.
Other Recipes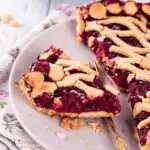 Print Recipe
20 Easy Pie Recipes
Ingredients
Flour

Apples

Sugar

Pie Crust
Instructions
Pick a pie recipe to make.

Gather all your ingredients.

Follow the recipes instructions.

Make the recipe and enjoy.
Notes
Nutrition, serving size, and cooking time may vary depending upon which recipe you choose.