Easy Freezer meals are perfect for busy families and new moms. Make these recipes ahead of time.
I love freezer meals. When I am in the mood, I will make a batch of meals and freeze them for later. Then on busy days, I take them out, thaw, and heat for a delicious home-cooked meal.
Below I have gathered a list of some of the best freezer meals for you to try. Included are pasta, chicken, vegetables, and many more option for you to choose from.
Let's get started going through the list of freezer meals.
What Are Freezer Meals
Freezer meals are meals that you make ahead of time and freeze to use at a later time. You can cook, cool, and freeze the meal to use later. Or you can freeze the ingredients together that you will cook at a later time.
Do Freezer Meals Lose Their Flavor
If frozen properly they don't lose their flavor. They will stay fresh for months.
How To Thaw
Thaw freezer meals in the refrigerator, cold water, or in the microwave. Thaw in the fridge for 1-2 days. For faster thawing use the cold water method or microwave.
17 Easy Freezer Meals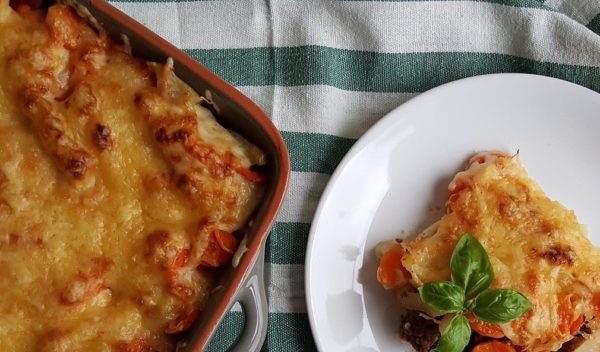 1. Chicken Pasta Bake
The first recipe on the list shows you how to make the best chicken pasta bake. This is an easy recipe that you can freeze to eat later. It is combined with a tasty rose sauce and smothered with mozzarella cheese.
Get this recipe on The Girl on Bloor.
2. Baked Ziti
Here is a simple baked ziti recipe that only requires a few simple ingredients. It is loaded with incredible flavors. Make a batch and freeze for later.
Get this recipe on Six Sisters Stuff.
3. Baked Penne Pasta
Try this tasty baked penne pasta. It is loaded with a variety of delicious ingredients. It is easy to make and freezes well. Enjoy this recipe with salad or garlic bread.
Get this recipe on Thriving Home.
4. Stuffed Chicken Rolls
The kids will love these delicious chicken rolls which are stuffed with chicken, ham, and other tasty ingredients. Make a bunch of these rolls and freeze for later. They would make the perfect snack for the kids.
Get this recipe on Taste of Home.
5. Greek Chicken
Here is a delicious chicken recipe with a herbal lemon marinade. This sheet pan recipe is very flavorful and makes a perfect freezer meal. Enjoy with potatoes and vegetables.
Get this recipe on The Modern Proper.
6. Chicken, Broccoli, and Bacon
Enjoy this tasty freezer meal that has chicken, broccoli, potatoes, and bacon. It is easy to make and is a great freezer meal. Makes the perfect weeknight dinner.
Get this recipe on Kylee Cooks.
7. Chicken and Veggies
Here is another chicken and veggies recipe. This recipe combines all the ingredients in small packs that you will freeze to cook later. They are marinated in a delicious sauce which soaks in all the flavors.
Get this recipe on Gimme Delicious.
8. Green Lentil Curry
If you love curry dishes then you will enjoy this green lentil curry recipe. It is simple to make, tastes amazing, and freezes well.
Get this recipe on I Food Real.
9. Million Dollar Casserole
Try this ground beef casserole recipe. Whip up a batch of this delicious casserole to use later for an easy lunch or dinner.
Get this recipe on Cleverly Simple.
10. Taco Rice Casserole
You have to try this delicious rice taco casserole. This is a great recipe to make for dinner.
Get this recipe on Eating On a Dime.
11. Breakfast Burritos
Make this breakfast burrito recipe ahead of time and then freeze for later. This recipe is loaded with eggs, tater tots, and other ingredients.
Get this recipe on Damn Delicious.
12. Veggie Soup
Warm-up with this healthy hearty veggie soup. Make a large pot of soup and freeze for later.
Get this recipe on Love and Lemons.
13. Bacon, Potato, and Cheese Waffles
Here is another great breakfast freezer meal recipe. This one is for bacon, potato, and cheese waffles. It would make the perfect breakfast or snack for the kids.
Get this recipe on Mom on Timeout.
14. Chicken and Vegetable Fried Rice
Try something different and make this vegetable fried rice with chicken. It is loaded with flavors and freezes well.
Get this recipe on Recipe Tin Eats.
15. French Toast Sticks
My kids love this recipe. Learn how to make the perfect french toast sticks. This recipe is freezer-friendly.
Get this recipe on Just a Taste.
16. Teriyaki Beef and Broccoli
Make your own version of teriyaki beef and broccoli at home. This is a simple recipe that is loaded with homemade teriyaki sauce. Freeze to use later.
Get this recipe on Happy Money Saver.
17. Honey Sesame Chicken
The last recipe on the list shows you how to make the best honey sesame chicken.
Get this recipe on Living Well Spending Less.
Enjoy these freezer meal recipes.
Other Recipes
20 Easy Breakfast Casserole Recipe Ideas– Are you looking for easy casserole recipe ideas that you can make for breakfast? I have put together a list of the best breakfast casserole recipes for you to try. Below you will find a variety of different options and ingredients to choose from.
Easy One-Pot Spaghetti– This recipe is made all in one pot and includes a delicious meat sauce. It is a great recipe that the whole family can enjoy.
Easy Sauteed Broccoli Recipe– This easy sautéed broccoli recipe is a simple and healthy side dish the whole family will enjoy. All you need is broccoli and a few simple ingredients to get this dish to the table quickly.