My family loves dips! There's just something about them that tastes so good. Dips are one of the easiest things to make. You usually don't need more than a few ingredients and you can put them together in minutes. I have compiled 21 of my favorite dip recipes for you that should help get you started on making some easy and delicious party appetizers.
Party Dip Recipes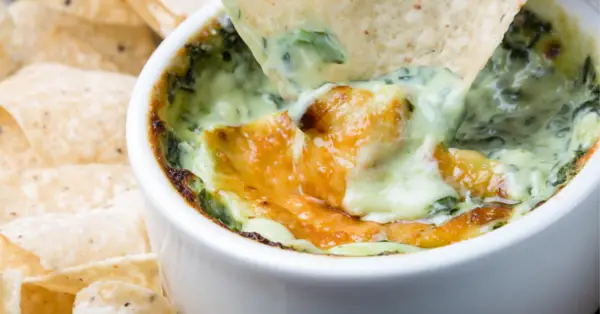 1. Spinach Dip
Spinach dip is a classic appetizer that's perfect for your next party, barbecue, or game day gathering. Serve this hot spinach dip alongside crackers and veggies for an easy, party appetizer you can make ahead of time.
Get this recipe on Dinner At The Zoo.
2. Buffalo Chicken Dip
When it comes to party food recipes, buffalo chicken dip is a must. I mean, you can't have superbowl parties without this famous appetizer, right? This Buffalo Chicken Dip recipe has all the flavors you love. Serve this recipe with tortilla chips and a side of celery sticks.
Get this recipe on Cafe Delites.
3. Olive Oil Bread Dip
If you're a fan of appetizers and party dips, you're probably no stranger to store-bought bread dips or olive oil-based dips. But trust me when I say that there is nothing like the delightfully delicious, homemade version that tastes just like the kind you get at your favorite Italian restaurant! Try this delicious olive oil bread dip recipe.
Get this recipe on Rachel Cooks.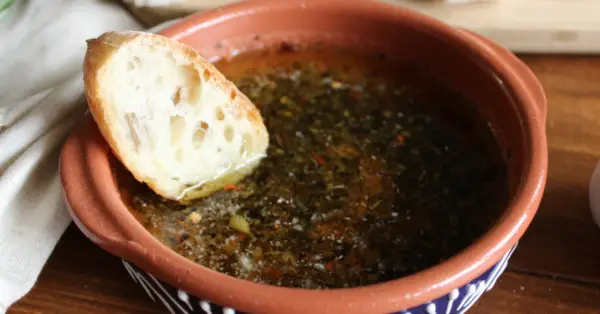 4. Corn Dip
If you're hosting a get-together, one of the best things to serve is a warm and delicious dip. One dip recipe that is too good to resist is this tasty corn dip. It's creamy, cheesy, and bursting with delicious flavors.
Get this recipe on Inspired Charm.
5. Crack Dip
If you're into hearty dips, you are going to love this ultimate crack dip recipe. It is the perfect combination of three of my favorite flavors – ranch spice mix, bacon, and cheddar cheese. This thick and creamy dip never fails to please. Enjoy it with your family and friends as a snack or whenever you are feeling hungry.
Get this recipe on Spend With Pennies.
6. Queso Dip
Skip the store-bought dip and make your own. This party dip recipe is literally the easiest queso dip you will ever make. It's perfect for parties and is insanely addictive.
Get this recipe on Recipe Tin Eats.
7. Crab Dip
Dipping chips into rich and creamy hot crab dip, watching the football game with friends, and waiting for the next big play is all part of the best Sunday afternoon ever. This recipe shows you how to make the best crab dip.
Get this recipe on The Recipe Critic.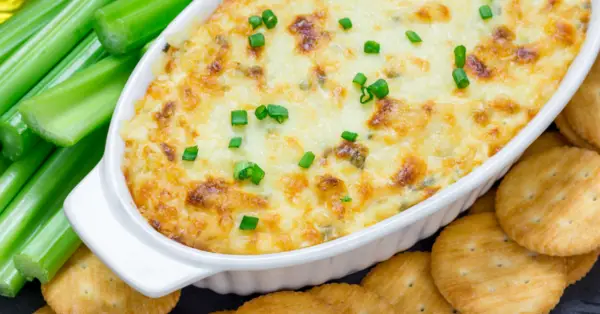 8. Taco Dip
I love dips. Especially when they taste like tacos! Do you know what's great to make for your next party? This awesome taco dip. It's so good. Loaded with taco toppings, cheese, and sour cream.
Get this recipe on Sugar Spun Run.
9. 7 Layer Dip
If you're looking for a crowd-pleaser, this 7 layer dip recipe is it. I make this a lot on game days and holidays. There are seven layers of deliciousness in this recipe
Get this recipe on I Heart Naptime.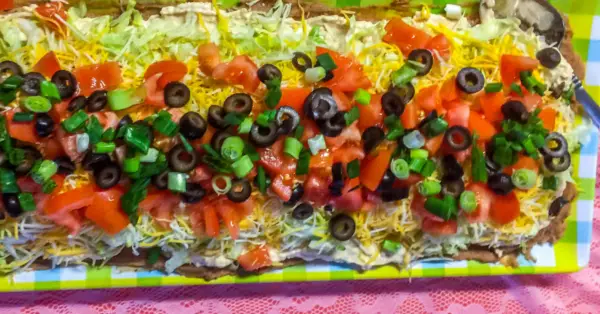 10. Bean Dip
If you're looking for a great appetizer then you should definitely give this recipe a try. It's bean dip and you can seriously not go wrong with that. This bean dip is creamy, spicy, and has the best texture which is not too runny or too thick and best of all it's easy to make.
Get this recipe on The Girl Who Ate Everything.
11. Cranberry Jalapeno Cream Cheese Dip
Are you looking for a slightly spicy dip to enjoy? Or maybe you just like things that are a little sweet and a little spicy at the same time. If either one of those describes you then you will definitely like this recipe.
Get this recipe on Mel's Kitchen Cafe.
12. Cookie Dough Dip
Cookie dough dip is the definition of awesomeness in a bowl and tastes even better because you don't have to cook it. It is one of our favorite dips to make around the holidays because it is so easy to put together and goes with nearly everything — especially chocolate chip cookies.
Get this recipe on The Cookie Rookie.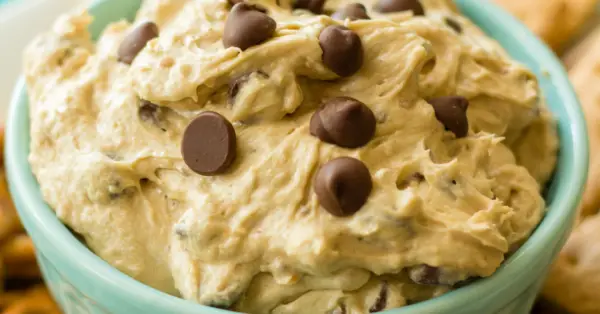 13. BLT Dip
You're gonna love this BLT dip recipe. It tastes just like a BLT sandwich and It's super simple to make and tastes great on crackers or bread slices.
Get this recipe on All Recipes.
14. Jalapeno Popper Dip
Are you craving a creamy, warm, crunchy dip? If the answer is yes and if you also love jalapeños then you definitely need to try this Jalapeño Popper Dip. It is easy to make and tastes amazing.
Get this recipe on The Country Cook.
15. Beer Dip
This recipe for beer dip is easy to make and takes less than 5 minutes. It makes a dish that you can serve with your favorite chips.
Get this recipe on Taste of Home.
16. Cheesecake Dip
If you love cheesecake, then you're going to love this dip. Easy to make and absolutely delicious, one taste and you'll want it at every party.
Get this recipe on Shugary Sweets.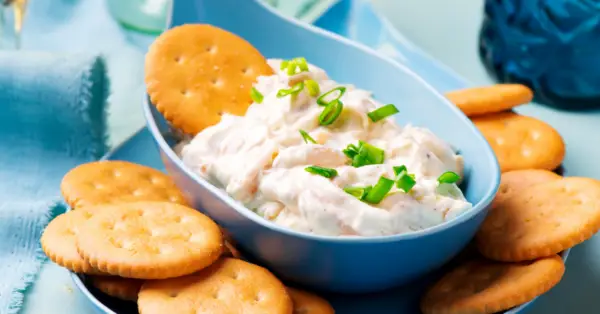 17. French Onion Dip
If you're looking for an easy French onion dip recipe, I've got the perfect one! It takes only 5 minutes to prepare. Try this delicious french onion dip.
Get this recipe on The Pioneer Woman.
18. Guacamole
Skip the store-bought guacamole and make your own at home. This guacamole recipe is outstanding and it's one of my favorites. Plus it's quick to make with only 6 simple ingredients needed.
Get this recipe on Love and Lemons.
19. Cream Cheese Bean Dip
If you are looking for a tasty bean dip you need to try this cream cheese bean dip. It is loaded with beans, cheese, and salsa. Enjoy with chips or as a side dish.
Get this recipe on Lil Luna.
20. Sausage Dip
Sausage dip is one of my favorite dips! It's creamy, savory, flavorful, and downright addictive! There's nothing better than taking a bite of this delicious dip along with a crunchy, salty snack like tortilla chips or pretzel crackers.
Get this recipe on Brown Eyed Baker.
21. Ranch Dip
Are you tired of buying ranch dip from the store? Why not make your own at home. I've got a great recipe for you here, which can be made in just 5 minutes!
Get this recipe on Barefeet In The Kitchen.
Other Recipes
Top 26 Party Food Ideas And Recipes For A Crowd
20 Football Food And Appetizer Ideas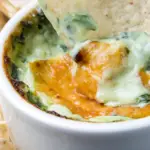 Print Recipe
21 Party Dip Recipes That Are Too Good To Resist
Ingredients
Spinach

Cream Cheese

Sour Cream

Parmesan Cheese
Instructions
Gather all your ingredients.

Pick a dip recipe to make.

Follow the recipe instructions.

Make the recipe and enjoy!!
Notes
Nutrition, serving size, and cooking time may vary depending upon which recipe you choose.