Sunday after Thanksgiving weekend is full of many things: leftovers, an extra day off, sore from excessive eating, and, most importantly, football. But don't let your leftover turkey be forgotten! It can be a source of inspiration for your next meal. Here are some recipes that will help you salvage your leftovers. Enjoy!
Best Leftover Turkey Recipes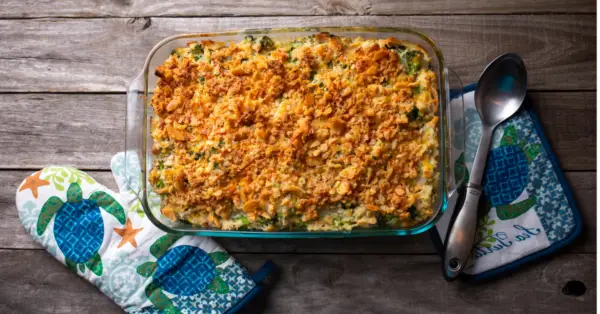 1. Turkey Rice Casserole
Now that Thanksgiving is over what do you do with all the extra turkey that you have. How about Turkey Rice Casserole, it is very easy and makes a delicious meal for the next couple of days.
Get this recipe on The Cookie Rookie.
2. Turkey Noodle Casserole
So, what is another delicious leftover turkey recipe? Why not make this tasty Turkey Noodle Casserole. It was a big hit with my family and friends and I hope it will be for you too.
Get this recipe on Simple Joy.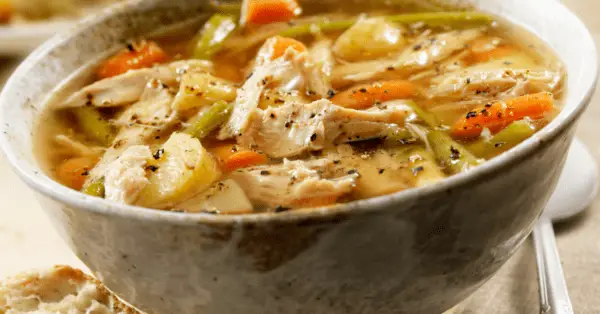 3. Turkey Soup
It is leftover turkey time. We all have had leftovers, some we like more than others. This recipe is one of my favorites for leftover turkey soup. It's easy to make and tastes like Thanksgiving in a bowl!
Get this recipe on Spend With Pennies.
4. Turkey Salad
Turkey salad is such an easy and quick lunch to make, especially when you're short on time. It's also a great idea if you have leftovers from your Thanksgiving meal.
Get this recipe on Just A Taste.
5. Turkey Sandwich
Don't let the turkey go to waste! Throw it in a sandwich and enjoy! Try this delicious turkey sandwich recipe.
Get this recipe on Show Me The Yummy.
6. Turkey Enchiladas
When it's time to clean up your plate after Thanksgiving, don't just throw the last of your turkey away. Instead, fill up on these scrumptious Turkey Enchiladas.
Get this recipe on All Recipes.
7. Turkey Pot Pie
Did you know that pot pie can be made from leftover turkey? Learn how to make this delicious and easy meal today.
Get this recipe on Food Network.
8. Turkey Chili
Everyone loves a good chili recipe. It's the perfect dish for fall and winter when you want something hearty and comforting. This turkey chili recipe is not only easy to make but it's healthy too so you can feel good about what you are eating.
Get this recipe on Sugar Spun Run.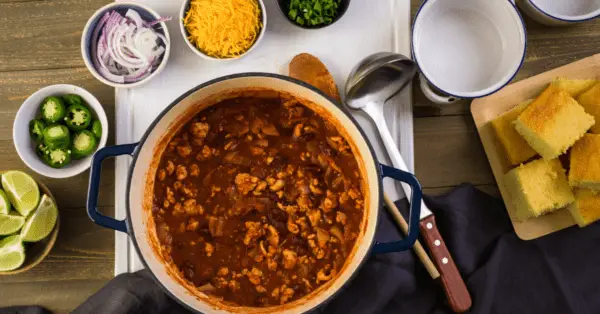 9. Turkey A La King
You've got leftover turkey from the holidays, and you hate to throw it out. Ohh, but there are so many other types of food you could make with turkey, such as a pizza or casserole. However, I love Turkey A La King and my husband requests it all the time. Try this recipe for dinner.
Get this recipe on Taste of Home.
10. Turkey Salad Sandwich
Have you been left with a lot of leftover turkey from the holidays? Before you have to put that turkey in the freezer and hope it stays good for months, try this delicious recipe.
Get this recipe on Dinner At The Zoo.
11. Leftover Turkey Melts
This recipe shows you how to make delicious turkey melts. Enjoy with a hot bowl of soup.
Get this recipe on Skinny Taste.
12. Turkey Wild Rice Soup
Nothing is better than a hot pot of turkey soup. This homemade soup is the perfect use for leftover turkey after your Thanksgiving feast.
Get this recipe on House of Nash Eats.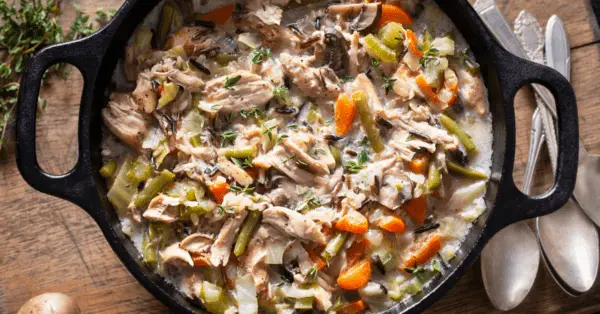 13. Turkey Sliders
If you've got leftover turkey and are looking for a new way to use it up, then you'll want to make these delicious Turkey Sliders.
Get this recipe on Damn Delicious.
14. Turkey Pasta
If you are looking for a great filling meal to make for the family. Try this delicious turkey pasta topped with the best sauce.
Get this recipe on An Italian In My Kitchen.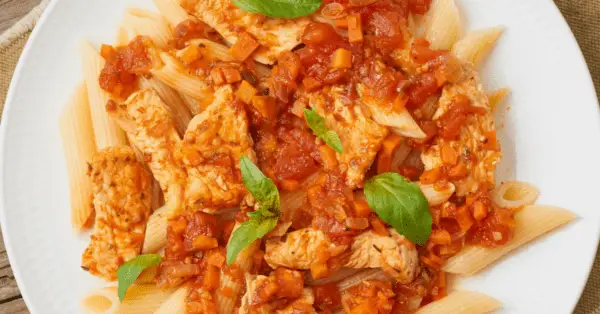 15. Turkey Shepard Pie
This is the season for leftovers. But don't think it has to be boring. This recipe features a flavor-packed turkey Shepherds pie you might want to consider making over the weekend.
Get this recipe on Baked By Rachel.
16. Turkey and Dumpling Soup
Try this warm delicious, homemade turkey and dumpling soup. This soup is thick, delicious, and full of turkey flavors.
It's perfect for a cold day or a busy night when you need a quick and easy dinner.
Get this recipe on Countryside Cravings.
17. Turkey Stuffed Peppers
Once the feasting is done, the holiday season isn't over. There's plenty of leftover food to enjoy! Thanksgiving has come and gone but this tasty turkey stuffed peppers recipe will feed your family for several days.
Get this recipe on Ahead of Thyme.
18. Turkey Curry
Try this tasty turkey curry recipe. Nothing is better than leftover turkey smothered with a delicious creamy curry sauce. Perfect for lunch or dinner.
Get this recipe on The Endless Meal.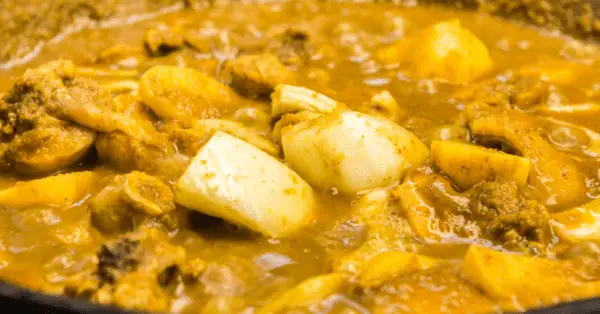 19. Turkey Quesadilla
Looking for a quick and easy dinner idea? Use leftover turkey in this healthy, kid-friendly recipe!
Get this recipe on Southern Living.
20. Turkey Stew
The last recipe shows you how to make the best homemade turkey stew.
Get this recipe on Eating Well.
Other Recipes
20 Easy Crock Pot Soup Recipes
50 Favorite Crock Pot Recipes – Slow Cooker Dinner Ideas
Easy Lasagna With Cottage Cheese
Print Recipe
20 Best Leftover Turkey Recipes
Delicious leftover turkey recipes.
Ingredients
Turkey

Rice

Ritz Crackers

Onion

Oil

Carrots
Instructions
Gather all your ingredients.

Follow the recipes instructions.

Cook the recipe and then enjoy.
Notes
Nutrition, serving size, and cooking time may vary depending upon which recipe you choose.