Are you looking for food ideas for your next party? You have come to the right place. I have gathered a list of some of the best mouth-watering foods for you to make.
From meatballs to dips, to chicken bites, to potato wedges, you should find something on the list to suit everyone's taste.
Let's get started going through the list of recipes.
Party Food Ideas For A Crowd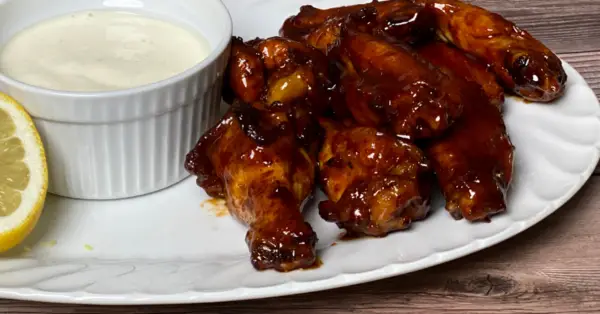 1. Honey BBQ Chicken Wings
When I think of party food ideas, wings usually come to mind. These crispy baked chicken wings are the ultimate party snack that tastes divine, and everyone will enjoy devouring them. The chicken wings are baked to perfection and combined with the best sweet and spicy honey BBQ Sauce.
Get this recipe on Joyful Healthy Eats.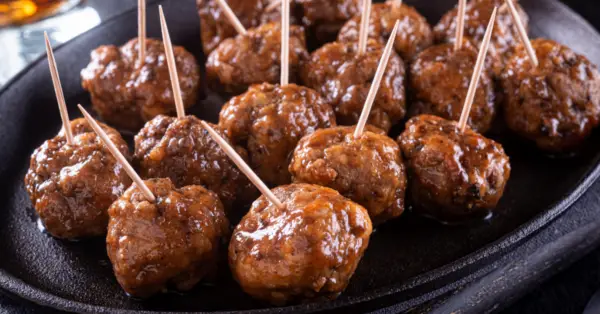 2. Sweet and Sour Meatballs
Cocktail sweet and sour meatballs are delicious, light appetizers with a zing. They are beautifully glazed, juicy, savory little bites, and are combined with the best two-ingredient sauce. This recipe is sure to be a hit at your party.
Get this recipe on Spend With Pennies.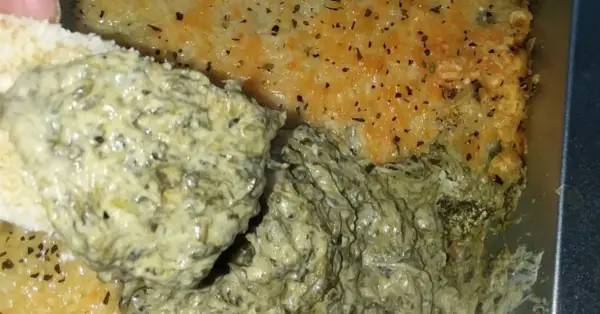 3. Spinach Dip
This spinach dip is loaded with cheese and delicious flavors. This is a great appetizer for holidays, watching sporting games like football, or just a quick snack option the whole family will enjoy. Enjoy this spinach dip with crackers, toast, and veggies, or fill a bread bowl with it.
Get this recipe on Go Money Mom.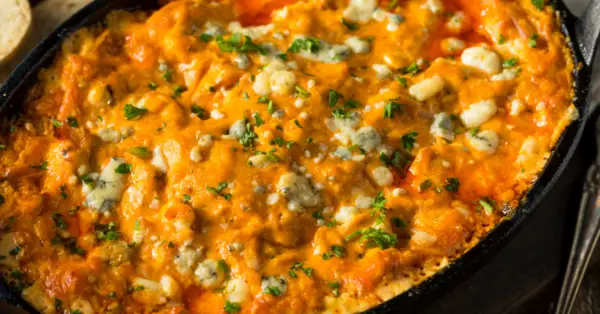 4. Buffalo Chicken Dip
This recipe is absolutely amazing. Everyone loved it. It's hot, spicy, and creamy! Serve with crackers, chips, or celery sticks. A great appetizer for game days. This creamy buffalo chicken dip is easy to make and is so good.
Get this recipe on Cafe Delites.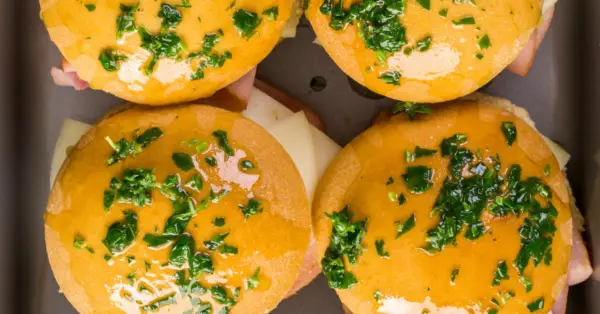 5. Ham and Cheese Sliders
I can't get enough of these juicy Ham and Cheese Sliders. They are sure to be a hit at your party. Hawaiian buns filled with ham and cheese and then topped with poppy seeds.
Get this recipe on Averie Cooks.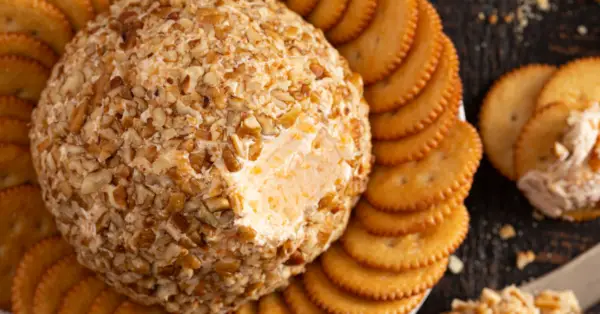 6. Cheeseballs
This is a really simple classic Cheeseball that's perfect for almost any occasion. A recipe that's both delicious enough for a party and simple enough to make on a weeknight. Filled with cheeses, spices and topped with pecans. Get this recipe to the table in 15 minutes.
Get this recipe on Taste Better From Scratch.
7. BBQ Chicken Bites
This recipe for BBQ Chicken bites is one of my favorites. These bites are perfect to make for game night, party food night, or any night really. These BBQ Chicken bites wrapped in bacon are delicious finger foods.
Get this recipe on Taste of Home.
8. Pinwheels
If you are looking for easy finger foods to make for your next party, you need to try this easy pinwheel recipe. This recipe is filled with delicious flavors and spices. The recipe takes 20 minutes to prepare. Keep in mind that you will need to put these in the fridge for about 2 hours to let the filling set in.
Get this recipe on A Couple of Cooks.
9. Bacon-Wrapped Smokies
What's better than smokies? Bacon-wrapped smokies! If you're entertaining and need a lot of food for a crowd, these bacon-wrapped little smokies will be a hit at any party or gathering. Baked crispy bacon-wrapped smokies combined with a tasty brown sugar rub.
Get this recipe on The Chunky Chef.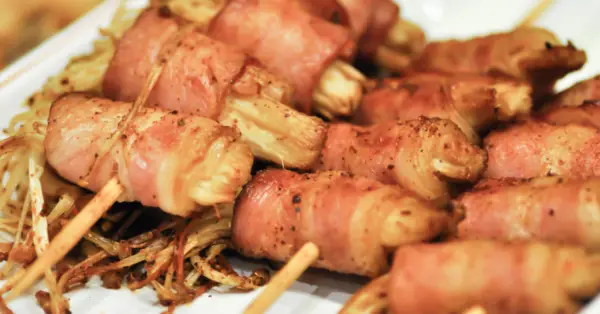 10. Homemade Pizza
For a fun family dinner idea, what about making your own pizza from scratch? Everyone will love picking out their own favorite pizza toppings. This recipe shows you how to make the best homemade pizza.
Get this recipe on The Recipe Critic.
11. Potato Wedges
Potatoes are very versatile. You can make French fries, hash browns, baked potatoes, etc., but what I like most is to cut them into wedges. This potato wedges recipe is very delicious. The potatoes are seasoned perfectly and then roasted, with the end result being crispy on the outside and soft on the inside.
Get this recipe on Erren's Kitchen.
12. Sausage Rolls
Sausage rolls are the perfect finger food to serve with drinks. Big or small, sausage rolls are great for parties. It is the perfect food to serve hot and fresh, right out of the oven.
Get this recipe on The Spruce Eats.
13. Quesadilla
Everybody loves the classic quesadilla. We all know that it's perfect with guacamole or sour cream, but you could also load it with chicken, cheese, or your favorite veggies. I love how versatile this quesadilla recipe is. This recipe shows you how to make the best quesadilla. It is loaded with chicken, cheese, and other tasty ingredients.
Get this recipe on Cookin Classy.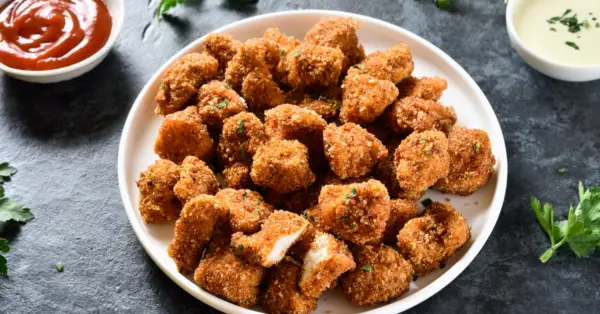 14. Chicken Nuggets
A party or get-together is simply not complete without homemade chicken nuggets. These chicken nuggets are easy to make at home and sure to be a hit with kids who are picky eaters.
Get this recipe on Cookies and Cups.
15. Mozzarella Sticks
We had some friends over the other night, and I wanted to serve something really simple yet delicious. I decided to make homemade deep-fried crispy mozzarella sticks. They were delicious, and they disappeared in no time. This recipe is easy to follow and tastes amazing.
Get this recipe on Dinner at The Zoo.
16. Deviled Eggs
Eggs are an easy appetizer that can be made for any occasion. These cute deviled eggs are simple to make and always a hit on the party table.
Get this recipe on Simply Recipes.
17. Crab Cakes
The jumbo lump crabmeat provides flavorful, juicy morsels of deliciousness in every bite. They are moist and tender yet meaty and delicious. You can't help but go back for more.
Get this recipe on Once Upon a Chef.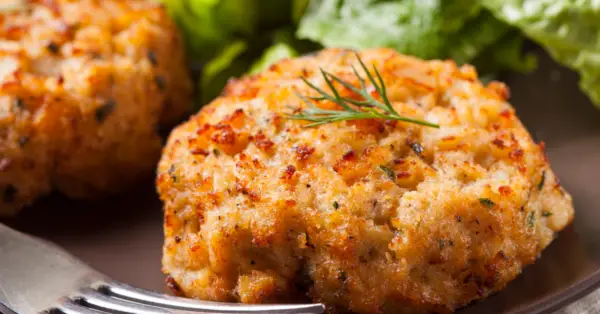 18. Fried Shrimp
Nothing beats a crispy fried shrimp or two, served hot out of the fryer at your next party, especially if they are served alongside a spicy dipping sauce.
Get this recipe on Cooking Classy.
19. Fish Sticks
My kids love homemade fish sticks. This recipe for homemade fish sticks is full of flavors. The tartar sauce pairs nicely with the crispy fish sticks.
Get this recipe on The Cookie Rookie.
20. Fried Chicken
When it comes to party food ideas, you can't go wrong with fried chicken. It's delicious, but more importantly, it's also so easy to make.
Get this recipe on The Stay at Home Chef.
21. Chicken Quesadilla
Here is another great chicken quesadilla recipe for you to try. It is filled with chicken, cheese, spices, and other tasty ingredients. This quesadilla recipe is full of flavors and is very tasty.
Get this recipe on Food Network.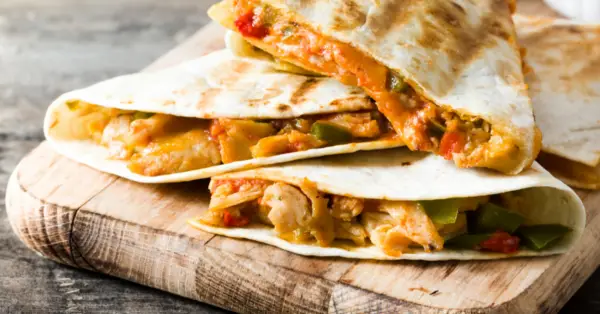 22. Turkey Meatballs
If you are looking for a healthy option you need to try these tasty turkey meatballs. They are easy to make, flavorful, and absolutely delicious.
Get this recipe on Culinary Hill.
23. Stuffed Mushrooms
With only a few ingredients, these stuffed mushrooms are cheap and easy to throw together but still impress even the most critical of foodies. You can't go wrong with this classic appetizer recipe.
Get this recipe on Food Network.
24. Homemade Biscuits
There's something about homemade biscuits. They seem to taste better than the store-bought kind. Maybe that is because the fresh aroma of baked goods is almost always better. Whatever the case, freshly made biscuits are hard to resist.
Get this recipe on Sugar Spun Run.
25. Stuffed Potato
Crispy on the outside, and fluffy on the inside stuffed potatoes are the perfect party food. These potatoes are stuffed with bacon, cheese, and seasonings.
Get this recipe on The Spruce Eats.
26. Bacon-Wrapped Pineapple
The last recipe on the list shows you how to make the best bacon-wrapped pineapple.
Get this recipe on All Recipes.
Other Recipes
25 Potluck Breakfast Recipes For A Crowd
20 Best Slider Recipes For A Crowd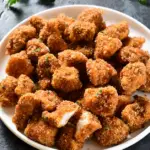 Print Recipe
26 Party Food Ideas For A Crowd
Delicious party food recipes.
Ingredients
Chicken

Oil

Seasonings

Milk
Instructions
Gather all your ingredients.

Follow the recipes instructions.

Make the recipe and enjoy.
Notes
Nutrition, serving size, and cooking time may vary depending upon which recipe you choose.