Are you searching for side dishes to go with your chicken dinner? There's nothing better than some great chicken and an amazing side or two. I have compiled a list of 25 tasty sides that will make your chicken dinner even better.
There are lots of different sides on the list so you should find something your family will love. Let's get started going through the list of recipes.
What To Serve With Chicken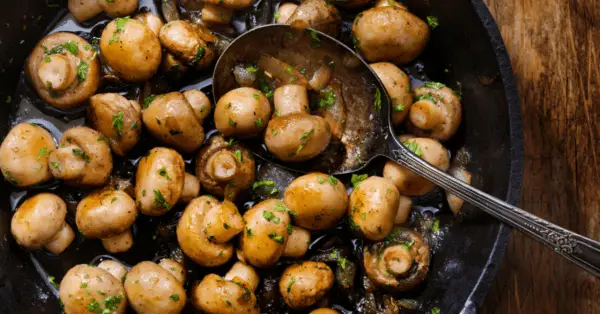 1. Garlic Mushrooms
These buttery garlic mushrooms will quickly become your new favorite side dish. They're so easy to add to anything from chicken to steak, and they're delicious by themselves as well. This recipe only takes 10 minutes to make and is low carb and keto.
Get this recipe on Cafe Delites.
2. Garlic and Chives Mashed Potatoes
If you like mashed potatoes, garlic, and chives, then this recipe is for you. A wonderful blend of flavors, these Garlic and Chives Mashed Potatoes are the perfect side dish.
Whether you're hosting a holiday party or just looking for something special to add to your weeknight dinner, this recipe is guaranteed to be a crowd-pleaser.
Get this recipe on Natasha's Kitchen.
3. Sauteed Broccoli
When it comes to side dishes for chicken, broccoli is always a go-to. It's healthy, delicious, and pairs well with almost any main dish. This recipe takes less than 15 minutes to cook and is made all in one pan.
Get this recipe on Go Money Mom.
4. Garlic Green Beans
A healthy side dish that is ready in under fifteen minutes. Well, these Sautéed Garlic Green Beans are a great pick. A flavourful combination of olive oil and garlic cooked with tender green beans for a simple side dish. They'll taste great served as a side for chicken.
Get this recipe on I Food Real.
5. Herb Roasted Potatoes
These are the best-roasted potatoes ever! I could eat them every single day! These tasty treats have so much flavor and just melt in your mouth. Lightly crispy on the outside and deliciously soft on the inside, they make an excellent side dish to any entree.
Get this recipe on Cooking Classy.
6. Honey Garlic Butter Roasted Carrots
This super easy recipe shows you how to roast carrots using honey and garlic. These honey garlic roasted carrots are bursting with flavor. It requires just a few ingredients and makes it the perfect side dish.
Get this recipe on Diethood.
7. Roasted Cauliflower
This recipe for roasted cauliflower is simple, healthy, and delicious. It's made by roasting the cauliflower in the oven with olive oil, salt, and other simple ingredients. All the ingredients create a wonderful flavor that's amazing on its own or served alongside your favorite main dish.
Get this recipe on Recipe Tin Eats.
8. Mediterranean Quinoa Salad
Looking for a healthy meal to serve? Look no further than this Mediterranean quinoa salad. The flavor is outstanding. It's really a simple recipe to make, too. I love using quinoa because it is a great alternative to your standard grain.
Get this recipe on Love and Lemons.
9. Roasted Asparagus
Roasted asparagus is a delicious side dish and an amazing way to add some texture and flavor to dinner. In this recipe you'll learn how to make it so good, you'll have people asking for a second serving.
Get this recipe on Well Plated.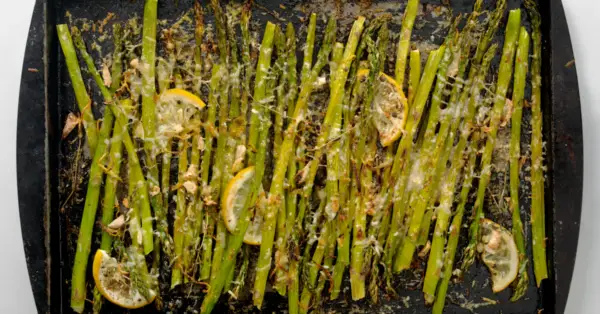 10. Caesar Salad
Do you love Caesar salad but hate the hassle of going out to a restaurant to enjoy it? I have got you covered with this easy-to-follow recipe. This salad is loaded with greens, croutons, parmesan, and the best caesar dressing.
Get this recipe on Gimme Some Oven.
11. Brown Sugar Glazed Carrots
A quick and easy side dish that is ideal for the entire family. With the perfect amount of sweetness, this recipe is fantastic along with a roast chicken or simply served by itself.
Get this recipe on Spruce Eats.
12. Potato Salad
This recipe for potato salad is perfect for days of picnics, cookouts, and potlucks. This delicious potato salad recipe is a great side dish to serve with chicken or any grilled meat.
Get this recipe on Tastes Better From Scratch.
13. Cucumber Tomato Salad
This simple, delicious, and fresh salad is perfect for warm weather barbecues, get-togethers, potlucks, or just as a side to your dinner. Loaded with tomatoes, cucumbers, onions, parsley, and other simple ingredients.
Get this recipe on Food Network.
14. Cheesy Potatoes
Whip up a big batch of these rich and creamy potatoes. Tender potatoes combined with the best sauce, baked until golden and bubbly. They are perfect for any meal.
Get this recipe on Spend With Pennies.
15. Macaroni Salad
I absolutely love macaroni salad. It's so simple and delicious, but there are so many different recipes for it that some people get confused about how to make the right one.
I've tried a lot of macaroni salad recipes throughout life, and this one is by far my favorite (and trust me, I've made a lot of macaroni salads). Below you'll find a classic recipe for macaroni salad with a creamy mayonnaise-based dressing.
Get this recipe on Sugar Spun Run.
16. Scalloped Potatoes
Get ready for the ultimate potato casserole. This dish is creamy, cheesy, and full of flavors. They're so easy to make and will go with just about anything, especially chicken.
Get this recipe on Half Baked Harvest.
17. Homemade Chicken Gravy
Making chicken gravy is easy with a few common ingredients and a bit of cooking time over medium heat. Here is an easy recipe for chicken gravy.
Get this recipe on All Recipes.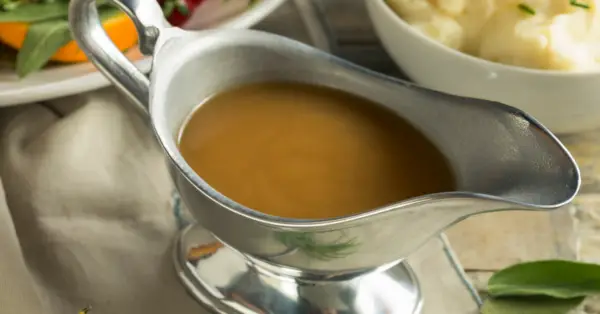 18. Garlic Butter Sauteed Zucchini
One of my favorite side dishes for chicken is sautéed zucchini. It's so quick, easy, and healthy, too. Oh, and delicious! This recipe uses garlic and butter combined with the zucchini. You only need five minutes of cooking time.
Get this recipe on Inspired Taste.
19. Baked Parmesan Zucchini
You can't beat these crisp-on-the-outside, tender-on-the-inside oven-roasted parmesan zucchini sticks! They're so easy to make and taste incredible. They're absolutely addictive and you will find it hard not to eat the entire batch.
Get this recipe on Damn Delicious.
20. Garlic Parmesan Roasted Brussels Sprouts
Everyone will enjoy these fresh, tender brussels sprouts that are perfectly seasoned with garlic and parmesan cheese. These Garlic Parmesan Roasted Brussel Sprouts are so flavorful, tender, and roasted to perfection.
Get this recipe on Eat Well 101.
21. Cilantro Lime Rice
If you love Chipotle, this Copycat Chipotle Cilantro Lime Rice Recipe is for you. Made with simple ingredients and packed full of flavor, this recipe is easy and delicious.
Get this recipe on Skinnytaste.
22. Broccoli Cheddar Rice Casserole
When you're looking for the perfect side dish to chicken, try this tasty broccoli cheddar rice. This broccoli cheddar rice is a tasty, family-friendly recipe that is perfect for a weeknight dinner.
Get this recipe on Maebells.
23. Broccoli Casserole
Who doesn't love casseroles? Especially cheesy broccoli ones! This is a hearty side dish that could go with just about anything, especially chicken. Definitely add this to your meal plan.
Get this recipe on Kristine's Kitchen.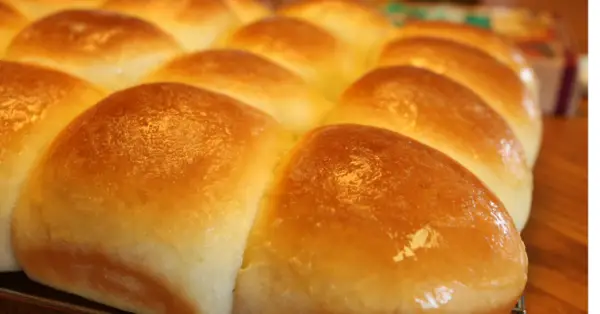 24. Homemade Dinner Rolls
Looking for a delicious dinner roll recipe? These dinner rolls are mouthwatering, buttery, and go great with anything. Create the perfect dinner side with this must-have recipe.
Get this recipe on Tha Stay At Home Chef.
25. Southwestern Sauteed Corn
The last recipe on the list shows you how to make the best southwestern corn salad.
Get this recipe on Taste of Home.
Other Recipes
22 Best Side Dishes For Prime Rib
24 Best Side Dishes For Salmon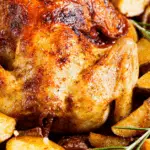 Print Recipe
25 Best Side Dishes For Chicken
Delicious side dishes to go along with your chicken dinner.
Ingredients
Potatoes

Parmesan Cheese

Garlic
Instructions
Gather all your ingredients.

Pick a side dish to make.

Follow the recipe instructions.

Make the recipe and enjoy.
Notes
Nutrition, serving size, and cooking time may vary depending upon which recipe you choose.