Are you looking for the best side dishes for sloppy joes to accompany your meal? If so, you've come to the right place. Here is a great list of 23 side dishes that go great with sloppy joes, along with their recipes.
Let's get started going through the list of side dishes.
What Side Dishes Go With Sloppy Joes?
Sides that go with sloppy joes are:
Potato Salad
Macaroni Salad
Green Salad
Coleslaw
Cucumber Salad
Sauteed Broccoli
Garlic Green Beans
Corn on The Cob
Brown Sugar Glazed Carrots
Dill pickles
Baked Zucchini Chips
French Fries
Sweet Potato French Fries
Tater Tots
Potato Wedges
Roasted Potatoes
Macaroni and Cheese
Broccoli Macaroni and Cheese
Pasta Salad
Air Fryer Onion Rings
Air Fryer Fries
Air Fryer Garlic and Green Bean Parmesan Fries
Air Fryer Cauliflower Tater Tots
Salad Recipes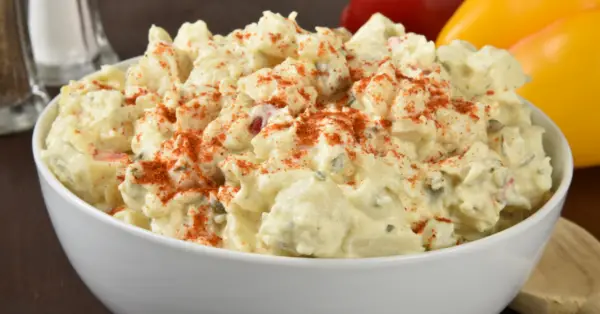 1. Potato Salad
The first recipe on the list shows you how to make the best potato salad. It is loaded with potatoes, eggs, mayo, mustard, and seasonings. The salad is extra creamy and the taste is amazing. A perfect side to serve with sloppy joes.
Get this recipe on Gimme Delicious.
2. Macaroni Salad
Skip the store-bought macaroni salad and make your own. Only a few simple ingredients are needed to make this easy recipe. You can also make this ahead of time if you're heading to a potluck or gathering.
Get this recipe on Will Cook For Smiles.
3. Green Salad
This recipe uses mixed greens, tomatoes, cucumbers, and onions, with a dash of parmesan cheese and croutons. To give it a little extra flavor, balsamic vinaigrette dressing is added.
Get this recipe on Two Peas and Their Pod.
4. Coleslaw
Sloppy joes are one of the easiest dinners to make, and this homemade coleslaw is the perfect side dish to go with it. You will only need 4 simple ingredients to make this creamy coleslaw recipe.
Get this recipe on Cooking Classy.
5. Cucumber Salad
Here is an easy recipe for cucumber salad that you will want to make again and again. It's refreshing, crunchy, and full of flavors.
Get this recipe on The Cookie Rookie.
Vegetable Recipes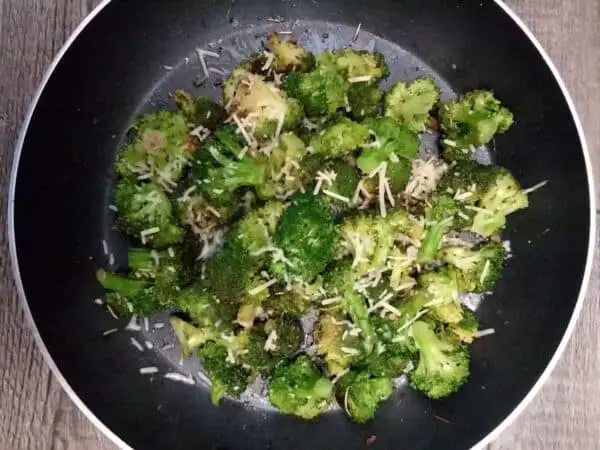 6. Sauteed Broccoli
If you are looking for a healthy side dish to go along with your sloppy joes you need to try this simple sauteed broccoli recipe. It takes less than 15 minutes to make and is cooked all in one pan.
Get this recipe on Go Money Mom.
7. Garlic Green Beans
A handful of fresh green beans, fresh garlic cloves, a few more ingredients, and you have a delicious side dish for your favorite meal.
Get this recipe on Food Network.
8. Corn on The Cob
There's nothing quite like the taste of fresh corn on the cob. This recipe takes only 8 minutes to cook, uses only 2 ingredients, and creates a flavorful dish your whole family will enjoy.
Get this recipe on Spicy Southern Kitchen.
9. Brown Sugar Glazed Carrots
If you're looking for an easy side dish that can complement just about any meal, this recipe is for you. Baby carrots take on a whole new level of deliciousness when they're glazed with brown sugar and cooked until tender.
Get this recipe on Lil Luna.
10. Dill Pickles
I love making homemade refrigerator pickles. They are quick, easy, and delicious. This recipe requires no canning. These are my go-to side for sloppy joes.
Get this recipe on Self Proclaimed Foodie.
11. Baked Zucchini Chips
If you're looking for a healthier alternative to chips, then these baked zucchini chips are the answer. They're so easy to make, it just takes 20 minutes in the oven to produce these tasty treats.
Get this recipe on Love and Lemons.
Potato Recipes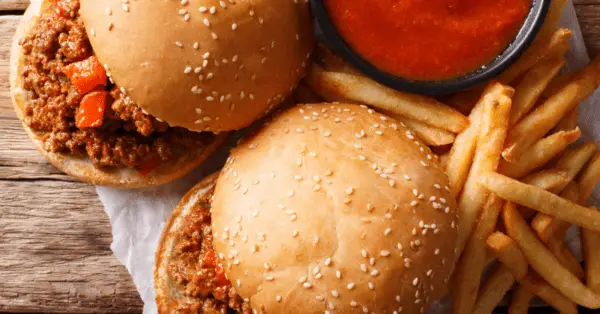 12. French Fries
Skip the store-bought fries and make your own homemade fries at home following this delicious recipe. Potatoes are fried until browned and then seasoned to create the best taste. They go perfectly as a side dish for sloppy joes.
Get this recipe on Dinner at The Zoo.
13. Sweet Potato French Fries
Here is another great fries recipe. The sweet potatoes are cut, lightly seasoned, and then baked to perfection. This recipe takes you through the steps needed to make the best sweet potato fries.
Get this recipe on Cookie and Kate.
14. Tater Tots
Say goodbye to boring, frozen, boxed tater tots! Homemade tater tots are easy to make and taste much better. Try this recipe for dinner tonight.
Get this recipe on Damn Delicious.
15. Potato Wedges
These easy potato wedges are perfect for soaking up the juices left on your plate from those delicious sloppy joes. Soft on the inside and crispy on the outside. Seasoned with garlic and parmesan cheese.
Get this recipe on Cafe Delites.
16. Roasted Potatoes
If you're looking for a delicious and easy dish to serve as an alternative to fries, this recipe is perfect. These roasted potatoes come out crunchy on the outside and tender on the inside and pair perfectly with your favorite main dish.
Get this recipe on Spend With Pennies.
Pasta Recipes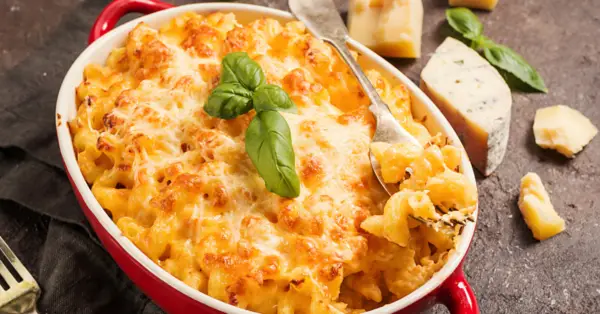 17. Macaroni and Cheese
Creamy, smooth, and loaded with a variety of cheeses, this baked macaroni and cheese is the ultimate side dish or comfort food.
Get this recipe on The Chunky Chef.
18. Broccoli Macaroni and Cheese
Here is another delicious Mac and Cheese Recipe. This One Pot Broccoli Mac and Cheese makes the ultimate comforting side dish or main meal. Filled with broccoli, cheese, and flavor.
Get this recipe on The Cozy Cook.
19. Pasta Salad
This pasta salad is so delicious. It is loaded with pasta noodles, vegetables, cheese and then is topped with the best homemade dressing.
Get this recipe on Inspired Taste.
Air Fryer Recipes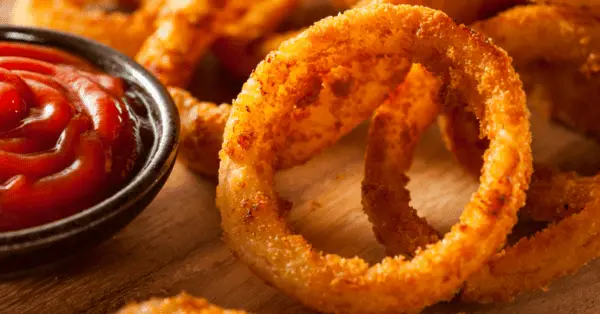 20. Air Fryer Onion Rings
If you love onion rings but hate all of the grease that comes with them, then you're going to love this recipe. They're simple to make and delicious.
Get this recipe on Plated Cravings.
21. Air Fryer Fries
If you love French fries, you'll love these. With just a few simple ingredients, you can whip up a batch of delicious crispy air fryer French fries
Get this recipe on Well Plated.
22. Air Fryer Garlic and Green Bean Parmesan Fries
Are you looking for a healthier alternative to french fries without sacrificing flavor? If so, these Crispy Air Fryer Garlic and Parmesan Green Beans are the recipe for you.
Get this recipe on Betsy Life.
23. Air Fryer Cauliflower Tater Tots
These cauliflower tater tots are a delicious and easy side dish, perfect to go with your sloppy joes. They are crunchy, cheesy, and low carb.
Get this recipe on Feel Good Foodie.
Other Recipes
22 Best Side Dishes For Prime Rib
24 Best Side Dishes For Salmon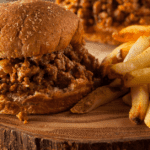 Print Recipe
What To Serve With Sloppy Joes – 23 Tasty Side Dishes
Delicious side dishes to serve with sloppy joes.
Instructions
Gather all your ingredients.

Pick a side dish to make.

Follow the recipe instructions.

Make the recipe and enjoy.
Notes
Nutrition, serving size, and cooking time may vary depending upon which recipe you choose.